Here is a helpful beginner's guide on how to make beats. This guide is for newbies, but even if you are a pro, you may find helpful links on how to make music.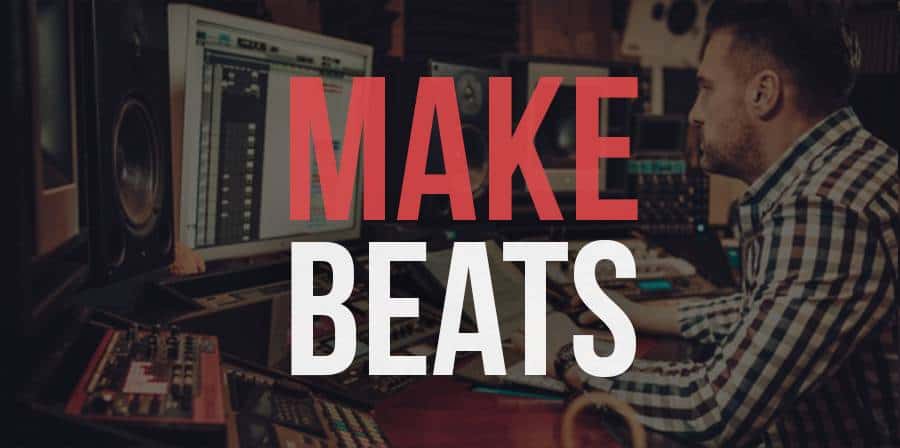 Introduction to How to Make Beats
There are many aspects to making music. Learning music software, learning how to make beats, learning how to structure songs for music artist, mixing audio, exporting, and more.
Learning how to make your own beats can be an overwhelming process, but this beginners guide to making beats breaks the information into small chunks to make it simple for you.
Go through each individual chapter below to improve your knowledge of making beats.
---
Chapters
---
---
---
---
---
---
---
---
Additional Helpful Articles
---
Conclusion
There are a lot of different aspects involved with making music.
Here are the top 2 most important things I think you should with making music:
Make Music! Make Music! Make Music! – Skills are built through repetition. When you do something multiple times you get better, grow, and it becomes easier. Practice makes perfect.
Work with Music Artist – There is nothing like getting hands-on experience. You can make beats forever by yourself, but there is an end goal, which is to see songs made with your beats. By working with music artists you will get requests on instruments, song rearrangements, and creating different types of moods and feelings with your beats. These experiences will help you grow to see what music artists are thinking of, and how to meet their needs to make good music.
If you have input on this article or feel the article is missing something, please share in the comments section.
Check out How to Sell Beats next to make money off your talents.
Posted by Mark V on August 10, 2016. Category: How to Make Beats