This weeks free post includes Free Boom Bap Drum Kits to add to your sample collection.

New FREE downloads added weekly.
Sign up for our newsletter.
Free Boom Bap Drum Kits
Boom bap drum kits in the style of Pete Rock, KRS-One, Marley Marl – Boom bap is a sub-genre of hip-hop and famous for the chopped up acoustic drums widely used in the early 90's that is now classified as "old school beats."
Free Boom Bap Drum Kit – Link in description. Over 500mb
Backspacez Drum Kit Volume 5 – Free Boom Bap Drums – 17 Snares, 16 Kicks, 6 Closed Hi Hats, 1 Open Hi Hat, 7 Assorted Samples.
Drums For Days – Boom Bap Drum Kits 20MB
What Is Boom Bap?
Boom bap is a style of production in hip-hop music. It is usually recognized by an acoustic drum loop/break that is then chopped up and played using a sampler such as the Akai MPC or the SP1200. The term was popularized by the album Return of the Boom Bap by KRS-One.
Boom Bap Beat Making Video
Boom Bap beat making video by Dubs Bangeron on the MPC.
"Boom Bap" Heroes Vol.1: ASR-10
"Boom Bap Heroes" is an innovative documentary film series, showcasing various Drum Machines and Samplers and their impact on Hip-Hop culture. The first film in the series will document the Ensoniq ASR-10, a keyboard/sampling workstation, which emerged in the early 90's. Vol. 1 features !llmind, Jake One and Emile Haynie, elaborating on how the ASR-10 has changed their lives.

---
Sell Your Music & Products
Create a website to sell music, beats, and products. Build an online brand. View Template »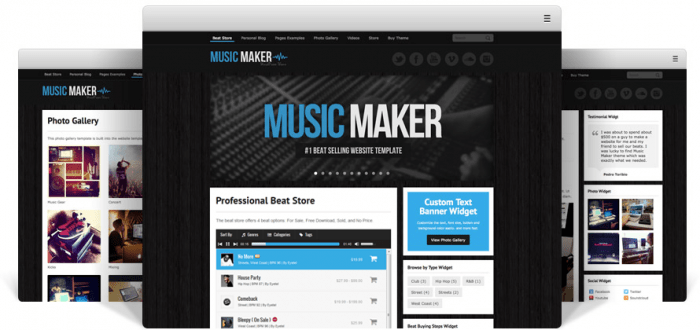 ---
We offer tons of other post of Free Drum Samples to download.
Don't forget to share this post if you like it.