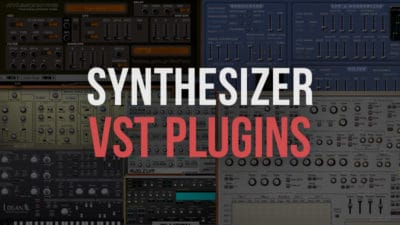 Here are the Best Free Synthesizer VST Plugins online that can be used with FL Studio, Reason, Ableton Live, and other VST supported software.

Tutorial: How to Install VST Plugins
---
Best Free Synthesizer VST Plugins
Instructions: Click each link below and look around each website for the download link or button. Do not install any suspicious software.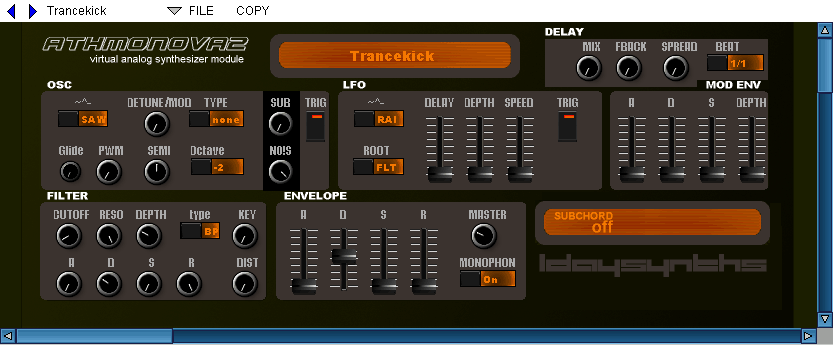 Virtual Analog Synthesizer Module v1.01
1 OSC with saw/tri/pwm + 1 Subosc in different Modis
1 Noise OSC
1 Filter with LP/HP/BP/Formant
1 Lfo with different Routings and Delay/Depth
3x ADS/r Filter/Mod/Envelope
1 Overdrive/Distortion
1 Pingpong Delay
1 Stereo Wider
---
16 Note Polyphonic / Mono
4 Oscillators Saw / Square / Sine / Free
Free Wave oscillator has wave select
Tune for each oscillator + on/off switch
Feet select and volume for each oscillator
White noise level control
Midi Channel selector
Frequency Modulation Section
LFO MOD AM MOD PMW
Filter Section
Filter selector
Low / High / Band Pass
Filter Controls
---
Features two VCOs with changeable waveform (sawtooth, triangle, square, pulse), one low-pass VCF, a VCA, two multimode LFOs for modulation. The Sono is a two-oscillator duophonic synth.
---
---
Like futura it uses physical modeling to emulate analog wave forms. but a LOT better
Three analog style oscillators with four waveforms (Sine, Saw, Pulse, and Triangle).
Noise generator with variable level and color (tone).
Modulation matrix and modulation envelope.
LFO with Sine and triangle waveforms able to modulate pitch or pulse-width on oscillator 1, 2, 3, or all of them.
Lowpass filter with adjustable slope (12db, 24db, or 36db), cut-off, resonance, and a separate cut-off envelope.
Amplitude envelope and overdrive distortion.
---
12 voices polyphonic, Full MDI learn implementation, Envelope & LFO Host syncable, Sync.
12 Voices polyphonic.
2 x Oscillator with 4 waveforms (Sine, Saw, Triangle, Pulse).
Noise Generator (White or Pink Noise).
ADSR Envelope for Amplifier.
Full graphic envelope modulation. It is also synchronizable to the tempo of your host.
5×5 Modulation Matrix.
Low-pass and Band-pass filters.
LFO with 5 waveforms or Random or Off.
Chorus effect.
Vibrato. Glide.
Mono Mode.
Master Volume control.
70 Presets.
---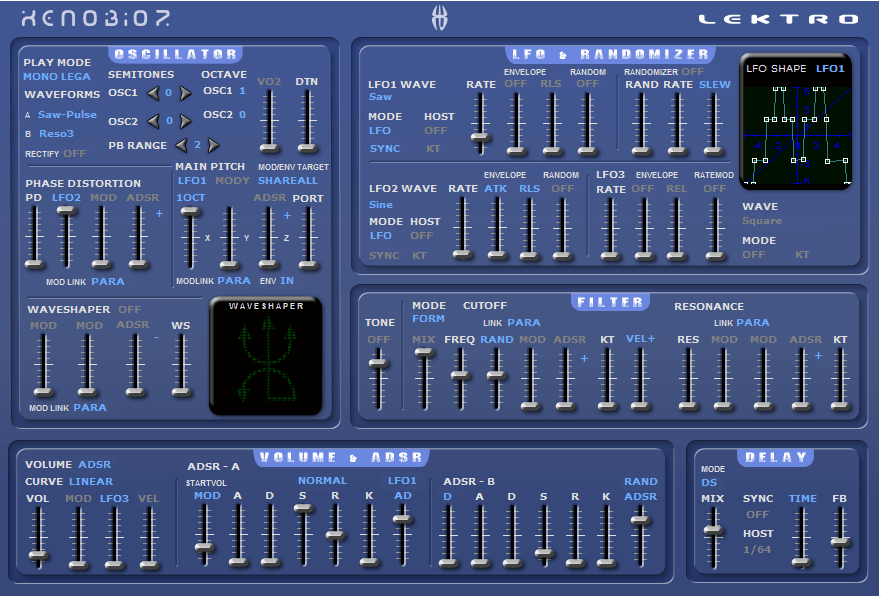 Lektro VSTI is a Phase Distortion Synthesizer with a lot of modulation capabilities.
2 Phase distortion Oscillators
A Waveshaper
3 LFOs of which one can be used as a sub Oscillator.
An LFO waveshaper
A Randomizer
2 ADSRs
A Tone Controller
A Filter with 13 different modes
A Delay.
---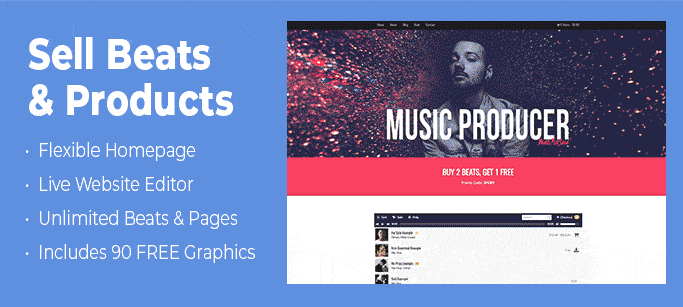 ---
16 voices polyphonic, subtractive / FM 2 operators synth, MIDI learn implementation, Comfortable XY Pad, Auto Pan
---
---
Anubis 2 is a hybrid synthesizer using subtractive, FM and additive synthesis.
32 voices polyphonic.
Unison up to 8 voices.
Same waveforms as Dionysos with sync & FM.
3 layers multimode filter.
2 LFO.
1 Mod Envelope up to 32 stages.
Drifting effect.
Chorus.
Delay.
9×7 Digital Mod-Matrix.
MIDI learn.
---
2 unison oscillators.
Oscillators sync and cross-modulation.
White / brown noise generator.
2 HP/LP filters 12/24 db in serial and/or parallels
2 DADSR mod-envelopes
2 LFO in free-run / Host BPM sync
LFO 1 can modulate LFO 2
Ring modulator
Delay
Resonator
Chorus
6 x 13 digital modulation matrix
Audio routing
MIDI learn
---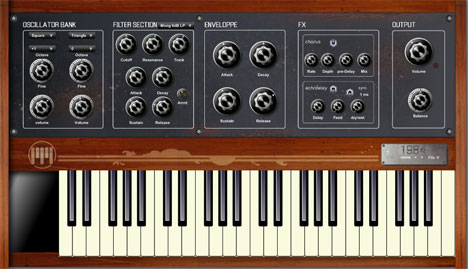 2 Oscillators with many wave forms
1 Filter section including cut off and resonance knobs
1 Enveloppe section with ADSR
2 Fx includes (echo/chorus) with sync
Main level output and panoramic controls
Including 8 original presets
---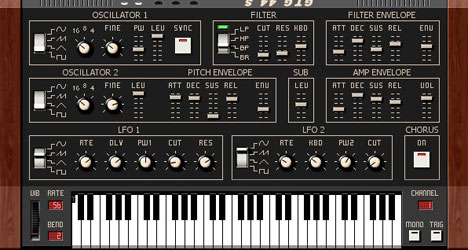 GTG 44 S, Old skool analog six voice with a very fat sound.
---

This emulation is inspired by the real unit circuits but is not aiming to sound accurate to the hardware synth. No presets just like the real thing.
---
Create a Music Business
Create a professional website to sell beats, products, and music. Offer music services. View Features »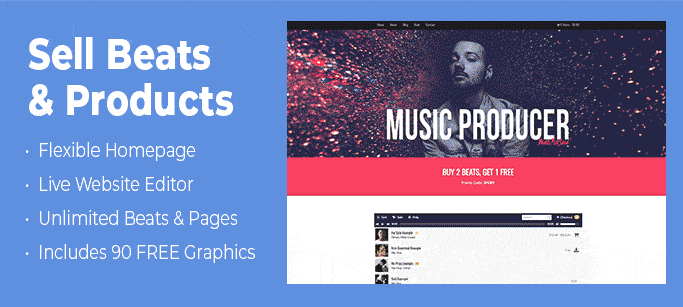 ---
I hope you enjoy these free Synthesizer VST plugins. Please share this article and join our newsletter for more free VST Plugins.