Here are the Best Free Equalizer VST Plugins online that can be used with FL Studio, Reason, Ableton Live, and other VST supported software.
Tutorial: How to Install VST Plugins
Instructions: Click each link below and look around each website for the download link or button. Do not install any suspicious software.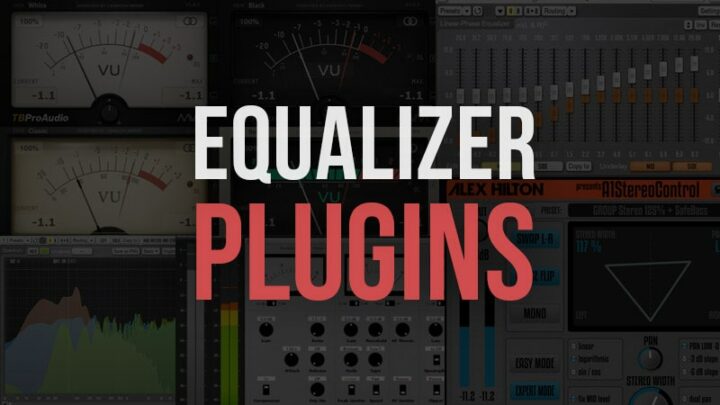 Best Free Equalizer VST Plugins
1. Dust Equalizer VST
Dust Equalizer is a basic channel equalizer, designed with the concept of less is more. It comes with a pair of filters, pair of shelves, and two mid-frequency bell filters.
OS: Windows
---
2. 10 Band Graphic EQ

The 10 Band Graphic EQ is a versatile equalization plugin with ten selectable frequency bands for precise adjustment of the audio content within the 6 or 12Db range.
OS: Windows
---
3. freeQueue

freeQueue is a 4 band equalizer with versatile frequency response. The sound of this EQ will very much remind you of many classic analog designs.
OS: Windows, Mac
---
4. TinyQ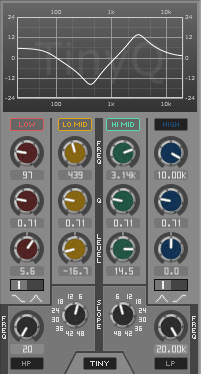 TinyQ is – as the name suggests – a rather tiny 4-band EQ.
4 band 20 Hz to 20 kHz, two of them switchable between peak and shelf.
Butterworth hi- and lo-cut with orders between 6 and 48 dB/octave.
Toggle (Tiny/Large) to make it a bit less tiny.
OS: Windows / Mac
---
5. FILTEQ
FILTEQ is a 3 band analog equalizer inspired by the Filtek MK3 unit.
3 band equalizer with bypass-switch.
Each band has 12 selectable frequencies with +/-16dB of stepped gain and a 2-way selectable Q-switch.
OS: Windows / Mac
---
6. EasyQ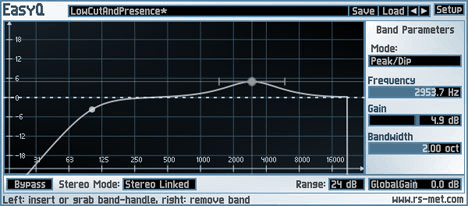 EasyQ is an easy-to-use equalizer with an arbitrary number of filter stages in a series connection.
Unlimited number of filter stages ("bands")
Each stage can be one of the following characteristics: bell, low-/high-shelf, low-/high pass (6 or 12 dB/oct), notch
Clean equalization – no additional colorations
Low CPU usage
OS: Windows
---
7. EQ1A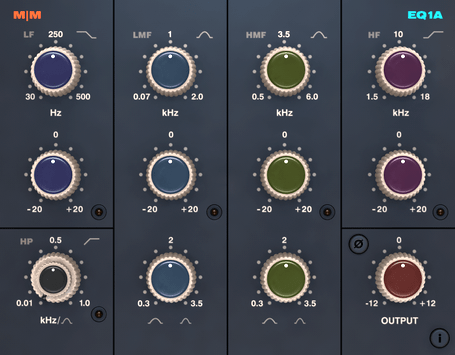 EQ1A is a super smooth, analog-style equalizer plug-in, with minimal phase coloration.
It features a high pass filter with variable Q, frequency sweepable low and high shelf filters, and sweepable low and high peak filters with variable Q. A bypass switch is available in each filter section for increased flexibility.
OS: Windows / Mac
---
8. Analog Obsession LCF

LCF is a vintage solid-state high / Lowpass filter.
Low pass: bypass, 8,000hz, 6,000hz, 4,000hz, 2,000hz.
High Pass: bypass , 45hz, 70hz, 160hz, 360hz.
Sample Rate Support: up to 192 khz.
Bit Depth: 64 bits
OS: Windows, Mac
---
9. Blue Cat Triple EQ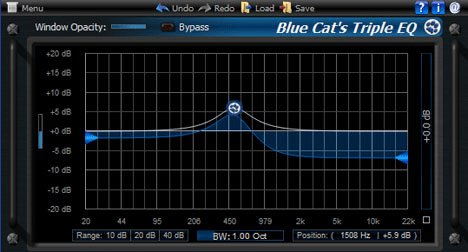 Blue Cat's Triple EQ is a 3 band semi-parametric equalizer that can be controlled as a single filter with a customizable shape. It includes a low-shelf filter, a high-shelf filter, and a boost/cut peak filter.
OS: Windows / Mac
---
10. Silver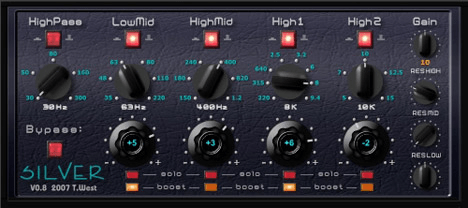 Silver is a Parametric Equalizer.
Highpass filter
Four flexible parametric bands ( Low Mid, High mid, High-1, High-2)
All bands have selectable frequencies, total range from 35 kHz ~ 15 K
Resonant filter per band
OS: Windows / Mac
---
11. SAFEEqualiser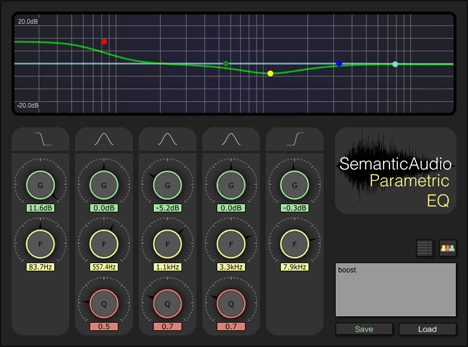 SAFEEqualiser is a semantic equalizer, it can load settings by typing descriptive words. 
The SAFE plug-ins are a series of audio plug-ins which allow the user to provide timbral descriptions of the audio they are processing with them.
OS: Windows, Mac
---
12. Tilt EQ

Tilt EQ is a linear tilt EQ with a single knob. This way the spectral balance of audio material can be changed very easily without introducing coloration.
OS: Windows, Mac
---
We hope you enjoy these free equalizer VST plugins.
Please share this article and check out more Free VST Plugins.