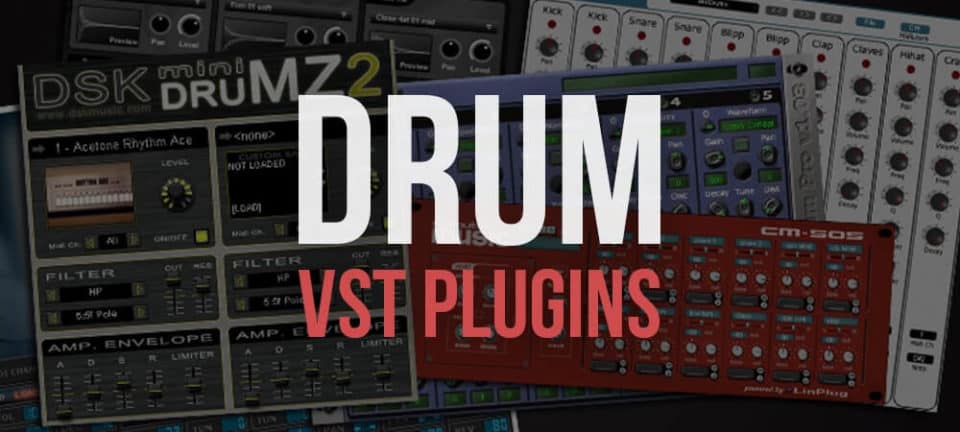 Here are 6 free drum VST plugins that can be used for FL Studio and other VST supported software of your choice.

Please share this post and follow us to show support. New free downloads added weekly. Get our free newsletter.
Here is a tutorial on How to Install VST Plugins on Windows, Mac, or FL Studio.
6 Free Drum VST Plugins
---
Click the VST name or image to visit the website to download the free plugin.
ErsDrums consists of ten drum sounds: Two Kicks. Two Snares. Two Blipps. One Clap. One Claves. One Hihat (Open/Closed). One Crash.
ErsDrums Preview
---
Vintage drum machines rompler. 20 classic drum machines kits. All sounds fixed and levels corrected.
DSK mini DRUMZ 2 Preview
---
Acoustic drums module. 85 high quality samples. 8 stereo outs. Midi automation.
DSK DrumZ AkoustiK Preview
---
DigiDrum Pro is a five part drum and percussion VST plugin suitable for most genres of digital music production.
27 classic drum and percussion waveforms. Full VST automation of every sound editing controls .
DigiDrum Pro Preview
---
DrumSampler. Pads playable by mouse.Individual reverb send. Auto-mute group. Visual response.Logical layout.
GTG DPC 3 Preview
---
12 Pad Drum Synth. One Stereo, six Mono Outputs. Generates its own waveforms.
CM-505 Preview
---
Sell Your Music & Products
Create a website to sell music, beats, and products. Build an online brand. View Template »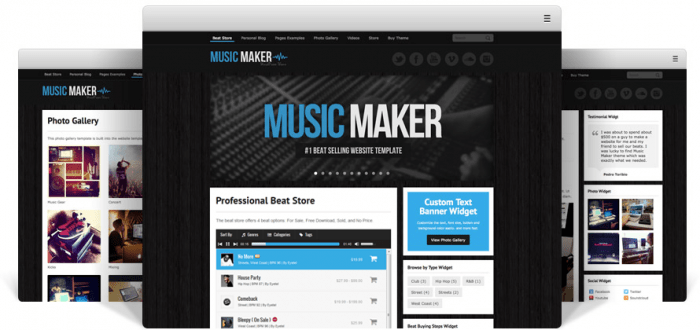 ---
Check out these free VST plugins post:
We also have tons of free drum samples to download.
Enjoy the free VST plugins. Don't forget to share.