Here are the Best Free VST Effects Plugins that can be used with FL Studio, Reason, Ableton Live, and other VST supported software.
Tutorial: How to Install VST Plugins
Instructions: Click each link below and look around each website for the download link or button. Do not install any suspicious software.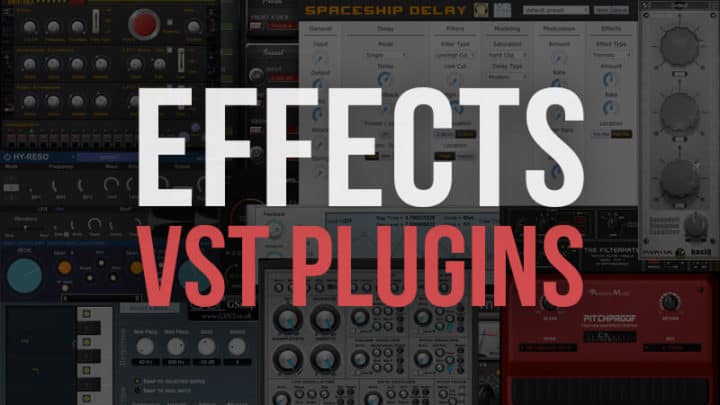 Best Free VST Effects Plugins
1. Cableguys Pancake 2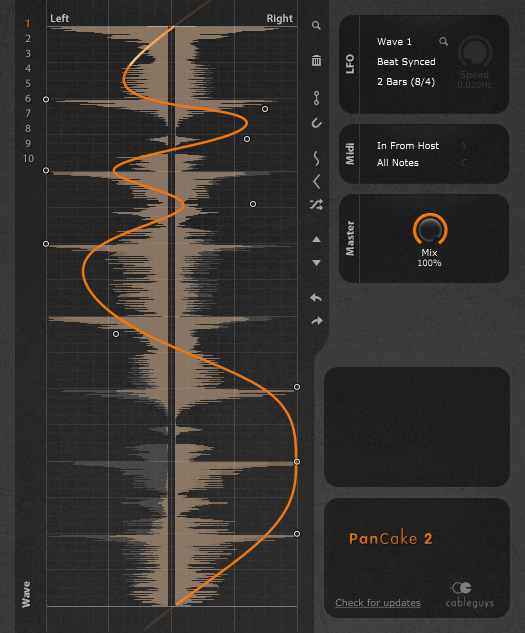 PanCake is a free plugin for most flexible panning modulations. You can construct your own modulation curves. They can be easily drawn using soft or hard control points, thus producing gentle transitions or sharp bends in the waveform.
OS: Windows / Mac
---
2. Tritik Krush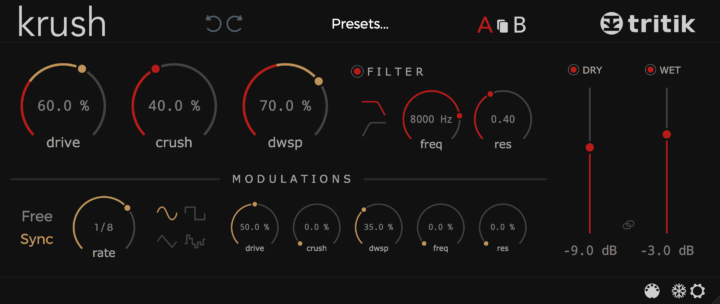 With its bit crushing and downsampling algorithms, Krush combines the crispy taste of the digital realm with the warmth of its drive stage and analog modeled resonant filters. A modulation section allows you to quickly add extra life to the sound by modulating any parameter.
Crunchy drive stage
Bit depth reduction
Sample rate reduction
Analog modeled resonant filters (low-pass and high-pass)
OS: Windows / Mac
---
3. Martin Eastwood Duet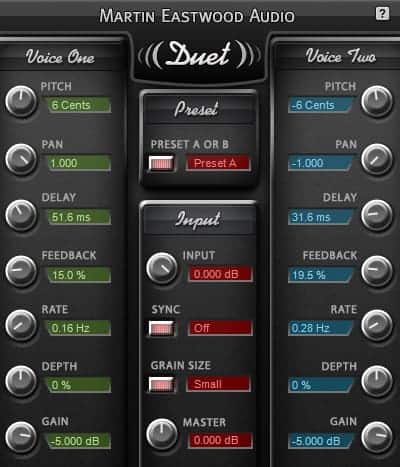 Duet is a double-tracking/harmonizer effect vst developed to enhance vocals or instruments, such as guitars, by thickening the sound and adding a rich glossy sheen to your audio material.
Duet works by independently pitch-shifting the left and right inputs using a novel synchronous overlap and add technique, allowing pitch to be manipulated in real-time while still maintaining the time duration of the audio.
OS: Windows
---
---
4. Terry West Saturn Console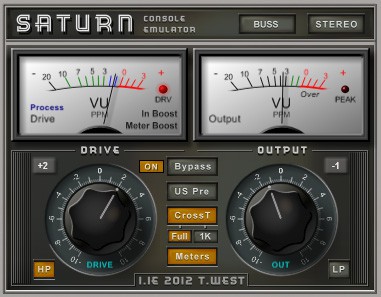 Saturn Console is a channel and bus enhancer.
Saturation-based channel/buss enhancer.
US pre-comp emulation.
Crosstalk emulation (stereo only).
Two CT modus.
Fixed HP/LP filters.
Input/meters boost.
Drive bypass.
OS: Windows / Mac
---
5. B Serrano IO Phaser

I/O Phaser is a stereo phaser. This effect is driven by a sophisticated GUI envelope. The default time value is in second. Duration is theoretically infinite so this envelope can run from 1 nanosecond to several minutes, hours.
4, 8 or 12 stages.
Advanced GUI envelope up to 32 stages.
Loopable or 1 shot.
Host-Bpm syncable.
Individual curve-type for each segment.
High precision editing.
OS: Windows
---
6. The Filtermate

Filtermate was built as a Rhythmic Filter module, it is designed for making automated or non-automated filter processing to any given audio material that is fed into it with just the minimum of controllers.
OS: Windows
---
7. JMT IntelliCrusher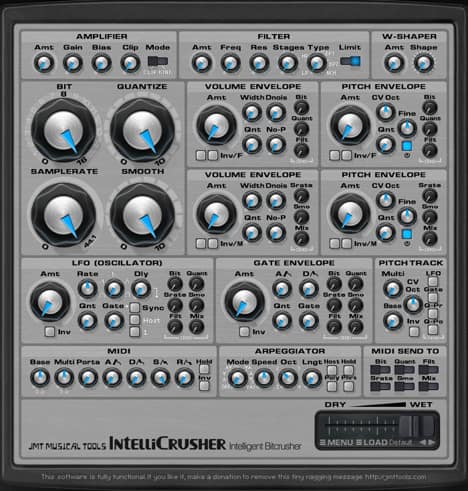 IntelliCrusher is a bit crusher and a sample rate reducer. It is intelligent because it can be modulated by different envelopes like volume, pitch, LFO, and Gate, and even by MIDI with an Arpeggiator.
LFO and Gate can also be modulated by pitch tracking of the incoming audio signal.
Controls for Bit, Samplerate, Quantize, and Smooth.
Volume envelopes.
Pitch envelopes.
LFO (Oscillator).
Audio-triggered gate.
OS: Windows
---
8. GVST GSnap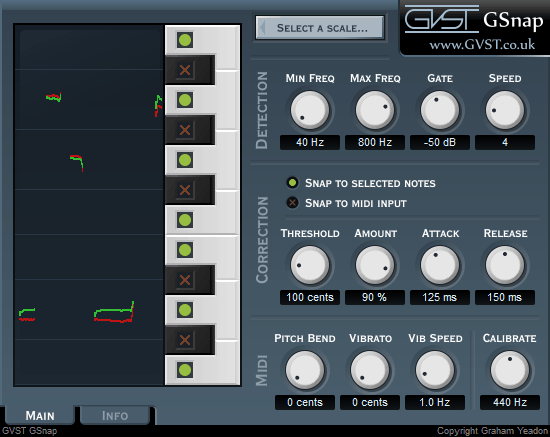 GSnap is an auto-tune effect. It can be used subtly to correct the pitch of a vocal, or, with more extreme settings, to create a robot-voice effect. 
For GSnap to work effectively, the input signal should be monophonic, at a good level, and reasonably noise-free. For example, a clean, mono vocal recording, without excessive noise or reverb. Effect plug-ins should be placed after GSnap in the signal chain.
OS: Windows / Mac
---
9. Spaceship Delay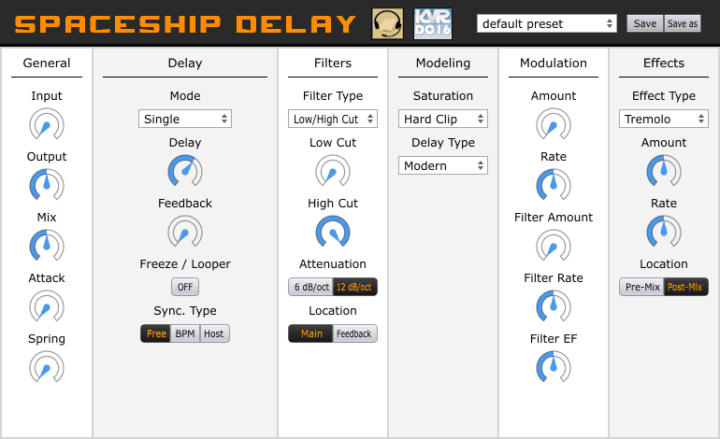 Spaceship Delay is a delay audio effect featuring classic modern and vintage sounding delays, with the following features:
Three delay modes
Standard delay effects controls
A modulation section
Attack control
Spring reverb
Advanced filtering section
Modelling section
OS: Windows / Mac
---
10. Marauder

Marauder is a dynamic analog distortion.
Analog inspired distortion.
Four unique gain stages.
Goes from subtle to extreme.
Organic, syrupy sounds.
Contour your overdrive with a feedback-compressor styled envelope.
OS: Windows
---
11. Kuassa basiQ

basiQ is an acronym for Baxandall simulation equalizer. It is a 3-band equalizer plugin with photorealistic graphics from Kuassa, Inc. As the name implies, the engine is modeled after a design of classic baxandall equalizer well known for its smooth shelves and natural-sounding responses, similar to the tone control on hi-fi systems.
Simple tone control with large Low, Mid, and High knobs
Preset Management with 12 preset slot within a single bank
Mono and Stereo applicable
Supports up to 96 kHz Sample Rate
Compact and straightforward user interface
OS: Windows / Mac
---
12. OwlSim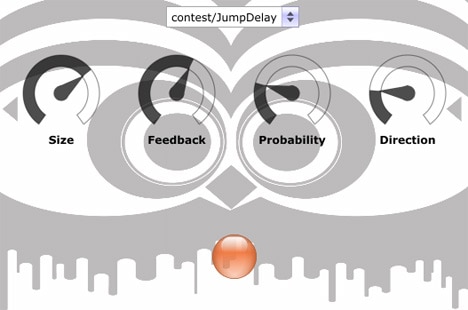 The OwlSim is a simulation of the open-source OWL programmable vst effects pedal.
Delay.
Reverb.
Distortion.
Overdrive.
Flanger.
Phaser.
Modulation.
Envelope shaping.
OS: Windows / Mac
---
13. HY-Plugins HY-Reso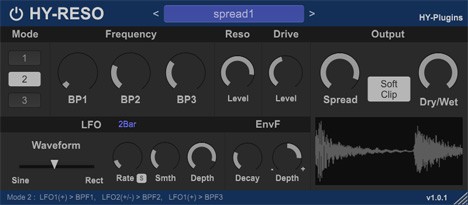 HY-Reso is a filter effect vst plugin. It has 3 parallel chained bandpass filters. The structure is based on MAM RS3. Those filters can be modulated by LFO and Env Follower.
Re-sizable interface.
Preset manager.
OS: Windows
---
14. Pitchproof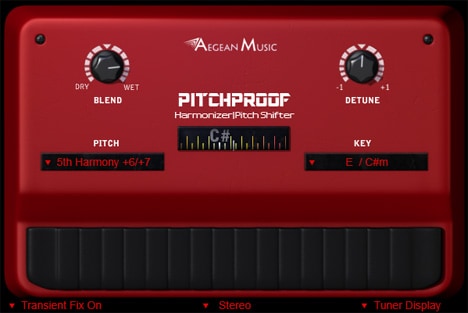 Pitchproof can shift the pitch of the input. The vst effect is meant to combine old styles of pitch shifting with the quality you expect from modern plug-ins.
The result is this pitch pedal simulation that has most of what is great about guitar harmonizer pedals, and still preserves the signal's integrity.
OS: Windows / Mac
---
15. 2Rule SynthTrack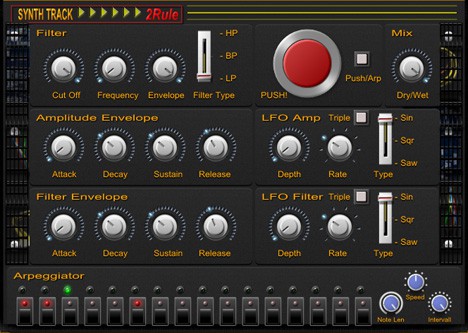 SynthTrack applies Filter ADSR and LFO effects to synths on flat chords or moving sound waves.
16 steps per pattern.
Host tempo synchronization.
HP BP LP Filter.
ADSR for Amplitude.
ADSR for Filter.
LFO Sinus Square Saw waves, tempo synchronized, triple.
Push for button for one shot gate.
26 Presets.
OS: Windows / Mac
---
We hope you enjoy these free VST Effects plugins.
Please share this article and check out more Free VST Plugins.