Here are the Best Free Filter VST Plugins online that can be used with FL Studio, Reason, Ableton Live, and other VST supported software.
Tutorial: How to Install VST Plugins
Instructions: Click each link below and look around each website for the download link or button. Do not install any suspicious software.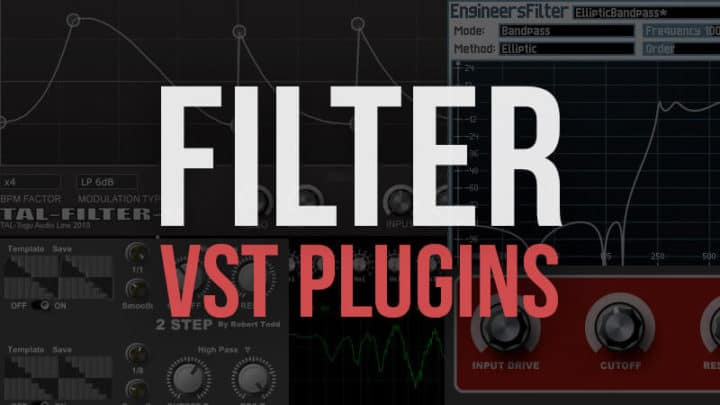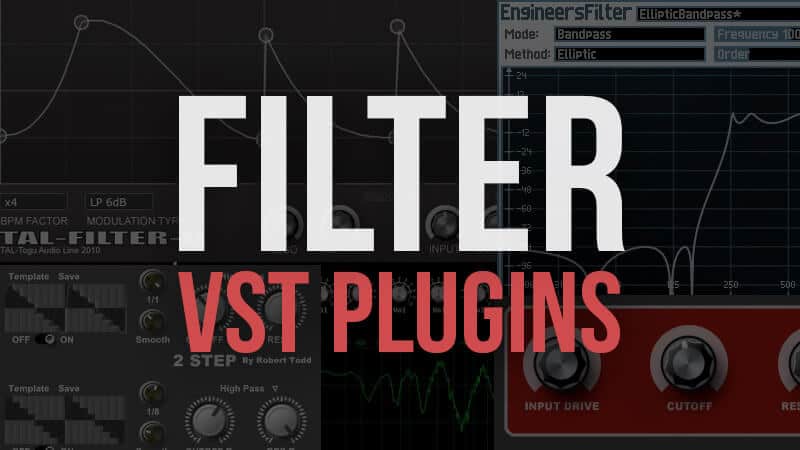 The Best Free Filter VST Plugins
1. TAL-Filter-2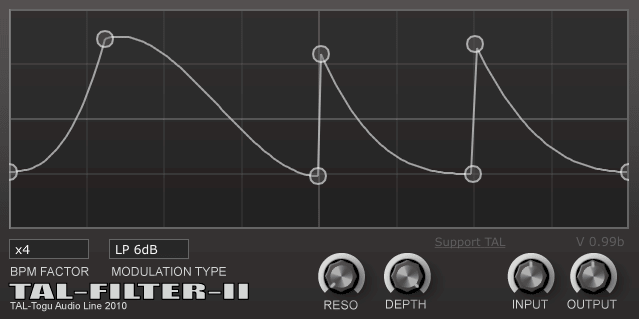 TAL-Filter-2 is a host synced filter module with different filter types, panorama, and volume modulation possibilities.
The device includes all 4x oversampled TAL-NoiseMaker filters: LP 24 dB, LP 18dB, LP 12dB, LP 6dB, HP 12 dB, BP 12dB, N 12 dB.
It's possible to saturate/distort the input signal by raising the input volume with the input control (only if you use a filter as a modulation type) It's also possible to modulate the panorama or volume of an incoming signal. This can be used for tremolo or trance gate effects.
Panorama modulation maybe is useful to pan your percussion, hats, or sound effects in the stereo room for more interesting rhythms and sounds.
OS: Windows, Mac
---
2. TAL-Filter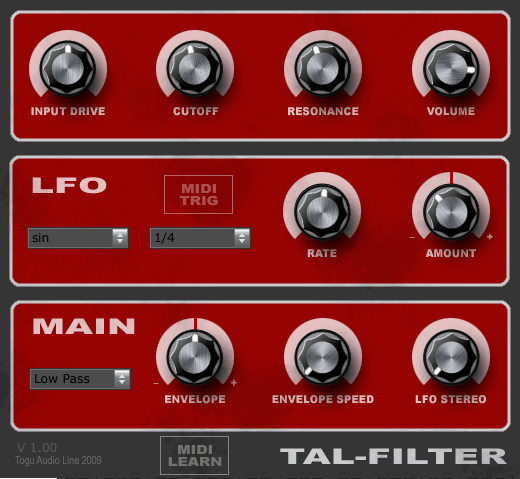 TAL-Filter is one of our older filter plug-ins. People use it because of its analog-sounding filters and the unique envelope follower.
OS: Windows / Mac
---
3. 2 STEP – Filter VST
2 STEP is a double variable filter. This unit features twin-step LFOs that modulate two-state variable filters, each acting upon a different stereo channel. 
The device syncs to the host tempo and works best for adding interest to high percussion audio loops.
OS: Windows
---
---
4. Naive LPF

Naive LPF by Admiral Quality is a resonant filter plug-in effect.
The VST features low pass and high pass filters with cutoff slopes ranging between 6-24 dB/Oct, a filter envelope with the amount, attack, and release controls, and a saturation knob to give the sound an even warmer flavor.
OS: Windows
---
5. RubberFilter Plugin
Free Rubber Filter VST plug-in by Christian Budde is a highly versatile 6-384 dB/Oct filter. It features low pass, high pass, bandpass, and band-reject (notch) filtering, with individual control of the left- and right channel.
OS: Windows
---
6. FilterBank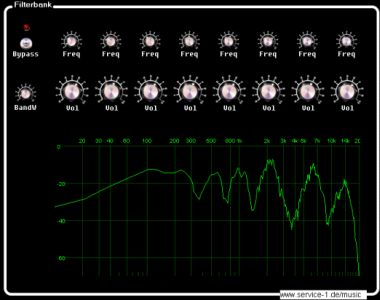 The FilterBank VST plugin by Wolfgang Krumme is an 8-band filter bank with adjustable volume and frequency for each band and bandwidth control for all bands.
FilterBank is great on drum beats.
OS: Windows
---
7. Engineers Filter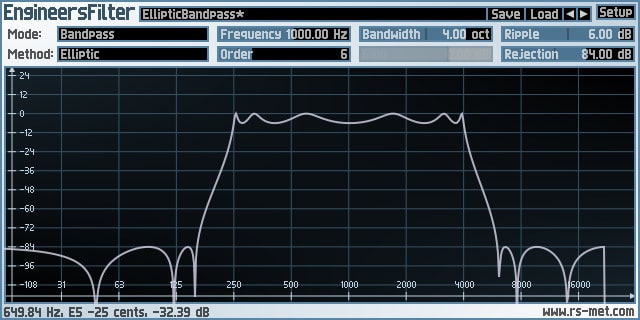 Engineers Filter is a filter plugin that allows for extremely steep filtering. 
It achieves this by implementing high-order IIR filter design methods that are commonly used in science and engineering, namely Butterworth, Chebychev, inverse Chebychev, and elliptic (aka Cauer) filters.
Each of these filter design methods can be applied to create
Lowpass
Highpass
Bandpass
Bandreject
High/low shelving
Peak/dip filters of orders up to 20
OS: Windows
---
8. HY-Filter3 Free

HY-Filter3 free is a multimode filter plugin.
2 filter mode (SVF, Reso)
Randomizer
Base color edit
Resizable window
Preset manager
OS: Windows, Mac
---
9. MDMA Basic Filter

MDMA Basic Filter is a filter with LFO and modulation envelope. If you need a simple filter with modulation, this is ideal for you.
Midi Learn
Low Pass
Band Pass
High Pass
Band Reject
Peaking
Frequency
Resonance
Pan
LFO
Modulation Envelope
Volume
OS: Windows
---
10. Minion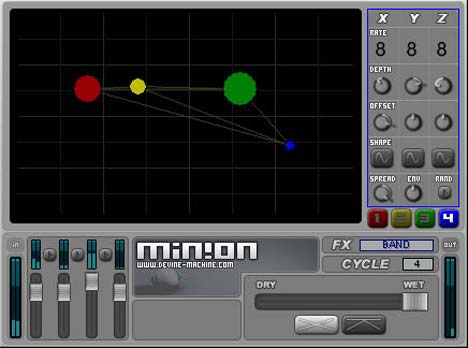 Minion has 4 filters modulated by up to 12 LFOs. Minion has balls – four of them, pinging and swinging their way around an innovative XYZ pad that's used to control the plug-in and to give visual feedback.
For each ball, there's an effect module, and each of those can produce one of a variety of filter effects, including several filter/distortion combinations.
OS: Windows
---
11. modulatedFilter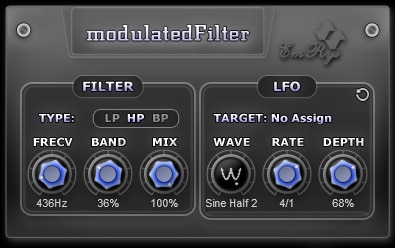 modulatedFilter is a modulated filter with one LFO. Can modulate filter frequency, bandwidth, and filter mix! Extremely low resources taken.
One filter width lowpass, highpass, and bandpass.
Bandwidth and filter mix.
One LFO working synchronously host with start position of oscillating.
LFO can modulate filter frequency, bandwidth, and filter mix.
OS: Windows
---
12. T-Rex Cut & Rez Mini

T-Rex Cut & Rez Mini is a multi-mode filter. It combines 7 different filter types.
OS: Windows
---
I hope you enjoy these free Filter VST plugins.
Please share this article and check out more Free VST Plugins.