If you are a music producer and want to you learn the basics of how to sell beats online, here is a helpful article on getting started.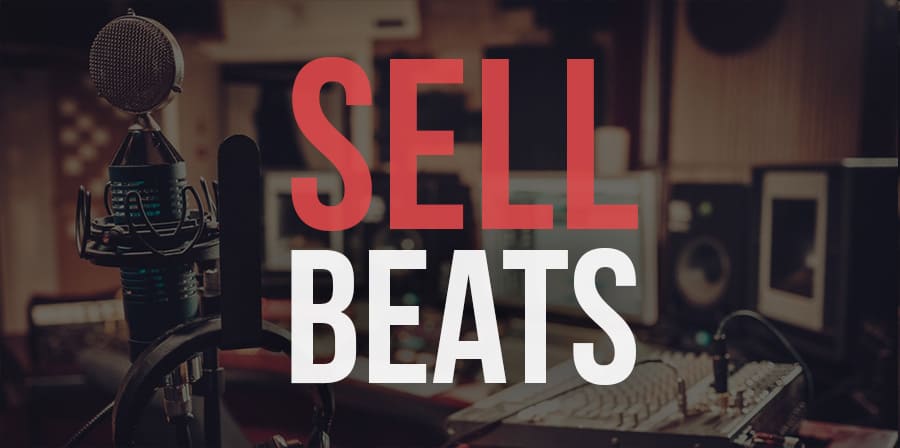 What's covered in this article:
Why You Should Sell Beats Online
What to Do Before Selling Beats Online
Online Beat Selling Options
Beat Selling & Marketing Articles
Beginner Beat Selling Tips
Music Producer Poll Stats
Why You Should Sell Beats Online
1. Make money off your talent – If you love making music, just having a passion for it is not enough when you have to work at a job every day that you hate. Work on getting paid off your passion so someday you can leave that 9 to 5.
2. It's never been easier to sell beats – Because of the internet, you can sell beats all over the world, 24 hours a day, and this process can be automated once you set it up to collect cash.
3 Feel good about helping people – There are people in need of quality beats, so in a way you are helping people by providing a service.  You following your dreams can help others accomplish their goals, or at the very least, make them happy.
4. Be a Business – Lastly, if you can look at your beats as a "product" and yourself as a "business", you have an opportunity to generate some real income.
Some entrepreneurs spend months and hundreds of dollars trying to create a digital product to sell, but as a music producer, you can create a new beat in a couple of hours that you can sell that same day. You are in a great position to earn money.
Related: 6 Digital Products Music Producers Can Sell Online.
Where to Get Started?
Here are a few things you should consider before putting your beats online: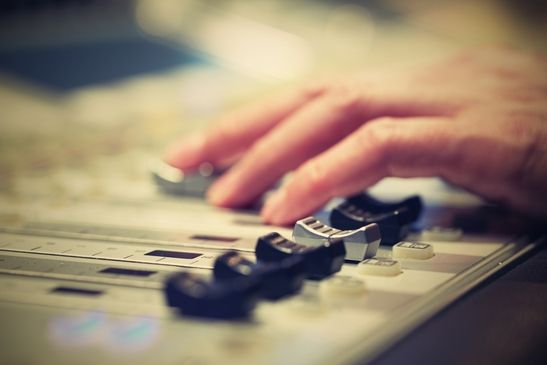 1. Do You Have Quality Beats?
First, you want to make sure you are ready to sell beats. So are your beats good enough to put online to be sold?
3 Things to consider:
Has a musical artist made music to your beats? If no, why? Are you sure your beats are in the right song structure that is desired by music artist?
Have you received feedback on your beats? Get feedback but not just from your friends who will give you polite answers. Find honest people who will give constructive feedback so you can make better music.
Are your beats properly mixed? Are your beats properly mixed so that if a music artist buys a .wav file and records to the beat it will sound great in a car stereo?
Don't let the 3 things above stop you from getting started with selling beats online, but you should consider the points above so you have the highest chance of success. If you don't, you may not do as well as you like at selling beats online without good feedback and music artist interaction.
2. Sample Copyright
Make sure that any samples you use are royalty free so you don't end up with any legal issues in the future.
Online Beat Selling Options
There are tons of online options for you to use to sell beats, but which is best for you?

Options to sell beats online:
Use community beat stores like MyFlashStore, SoundClick, Rocbattle, PMPWorldwide.
Create your website to sell beats ( Checkout this beat selling website template. )
There are pros and cons to both of these options.
Pros and Cons of using MyFlashStore, Soundclick, Rocbattle, etc:
Beat Selling Communities Pros:
These sites are fast easy to set up.
These sites get traffic to their homepage.
They offer music communities to connect to.
Customers come to the site to buy.
Beat Selling Communities Cons:
It's less professional.
You are limited to a 1-page website profile with links to other music producers.
Tons of competition. Example: Roc Battles has over 113,000 music producers for you to compete with.
Competitive pricing for beats. If everyone else is selling beats for cheap, you will have to lower your prices to compete. Roc battles starting price is $15.00. During promotions, beat prices can be reduced to below $13.
Monthly fees can get high.
Cluttered websites with lots of distractions.
You don't get a full website.
Limited page customization.
Pros and Cons of Creating Your Website:
Creating a Website Pros:
Your site can focus on you and your music.
You have control over the look and appearance of your website.
It's more professional. Look like a real business. Look like a serious producer.
You control your brand.
You control the users' buying experience.
Have your Facebook, Twitter, and YouTube updates all in 1 place.
Creating a Website Cons:
Upfront cost – It will cost money for a domain, website hosting, and design.
Time-consuming – Depending on your needs, creating a website can take more time.
Confusion & Frustration – If you have never created a website, some things will be new to you, and this can be frustrating if you don't have helpful instructions.
You have to generate traffic.
Which one option should you pick??? The answer is PICK BOTH!
Create a Website & Use Beat Selling Communities
Your potential customers are everywhere, your competition is everywhere, so you should test out all options to get your music heard.
You want to claim your music name on all of these sites, add some of your beats, and link them all to your website to control the buying experience and get them away from your competitors.
Below is a collection of links to help with creating a website, beat selling tips, beat pricing, industry insight, and much more.
How to Sell Beats Online Articles
Creating a Website
Selling Beats
Beat Pricing
Email Marketing
Promoting Beats
Music Producer Branding
Music Industry Insights
Making Beats
Beginner Beat Selling Tips
Here are 5 simple beat selling tips your should test out.
Simple Beat Names – Keep beat names simple and easy to remember.
Include Artist Names with Your Beat Names – Include music artist names with the beat to help to associate a type of feeling to the beat.

Limit Beats – Limit the number of beats, no one is going to go through 200 beats.

Quality over Quantity – It's better to have 30 great beats that people will want to buy, rather than 80 just okay beats that no one wants.

Re-market to Previous Customers – It can be hard to find good paying customers, but if you can get them to buy from you once, there is a good chance you can get them to buy from you again because you know they will pay for quality beats instead of just asking for free beats.
Also check out 7 Tips to Selling Beats for Music Producers and 5 Tips to Sell Your Beats.
Music Producer Poll Stats
We have run more than 40 polls and received over 9,604 votes on a variety of topics.  Here are some stats from your fellow music producers:
43% Make beat CDs to promote beats.
45% of music producers spend 1 to 3 hours on a beat.
But in another poll, 33% said they spend 5 or more hours to finish a beat.
57% said they often provide hooks with their beats.
Only 18% blog to market their beats.
Only 16% have attended music production conferences.
50% Use live instruments.
44% Make only 1 to 2 beats per week.
18% Of music producers make beat making videos.
Create a Beat Selling Website Today!
Our Beat Selling Website Template offers a full website package with a beat store with automated beat downloads, discounts, photo gallery, product store, blog, unlimited static pages and much more.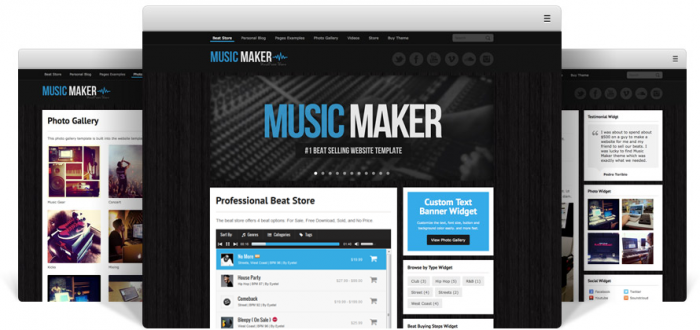 ---
I hope this post has been helpful for anyone looking to sell beats online.
If you have any feedback, comments, or questions, leave it in the comment box below.
Please don't forget to share this post with others.
Subscribe to our email list in the email box below.
Posted by Mark V on October 10, 2014. Category: How to Sell Beats