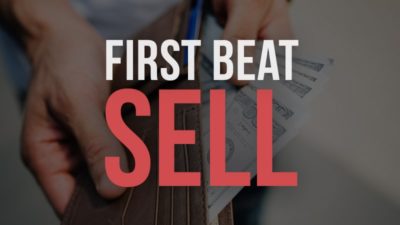 Here are 7 tips from fellow music producers on how to sell your first beat. Learn from their experiences to help your music business grow.
How to Sell Your First Beat
Here are some of the best tips on how to sell your first beat left in the comment section.
1. Make Personal Connections
You have to make personal connections. This is the best way not only to get your first sale.
– Crescendobeats
---
I gave away a free beat, which led to a music artist buying 5 beats from me months later.
– Kyle Smith
---
3. Message Music Artists Directly
I got my first beat sale through Soundcloud by messaging rappers if they are interested in my beats and if you ask me that's the best way to get paying customers for life!
– Teodor (TED0BEATS)
---
4. Follow Current Trends
Listening to the newest / hottest songs at the moment to create something catchy to attract artists to buy it.
– Kevin Nguyen
---

Letting people listen to my mixtapes, I would use acapellas over my beats and once they knew it was a made beat they liked them.
– Chris
---
6. Build Relationships
To build trust you need to build a relationship with an artist.
– Teodor
---
7. Focus on Quality Beats
My tips for all of you out there is to stay focused on your productions. I posted beats to my SoundCloud and YouTube when someone contacted me about purchasing a beat of mine.
– Aidan
Related: How to Sell Beats Online
---
Create a Music Website Today!
Our Beat Selling Website Template offers a full website package with a beat store with automated beat downloads, discounts, photo gallery, product store, blog, unlimited pages and much more.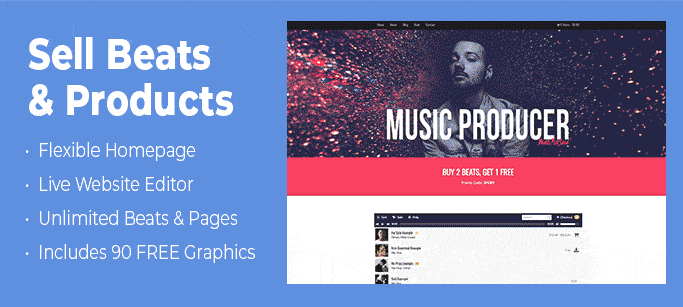 ---
Check out the comments below for more helpful tips on selling beats.
How did you sell your first beat?
Please share in the comment section below.