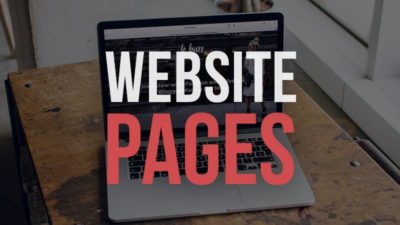 If you have a music business or are a music producer selling beats online, here are 5 must-have website pages you should include in your website to look more professional and build trust with your visitors.
"A successful website does 3 things: It attracts the right kinds of visitors. Guides them to the main services or product you offer. Collect Contact details for future ongoing relation." ? Mohamed Saad
If you need a beat selling website, check out the Music Maker WordPress Theme to sell beats.
Here are the 5 website pages you should add to your website with examples.
About Us Page
Use your about page to educate website visitors who have never heard of you.
This is your chance to build yourself up to look like a professional music producer.
Examples of what this page can include:
A history of your music experience.
Professional photos of yourself.
A list of music artists you have worked with.
Any awards you have won.
Production credits.
Featured news articles.
If you aren't great at writing, I suggest hiring someone to help craft a message about you that sounds good.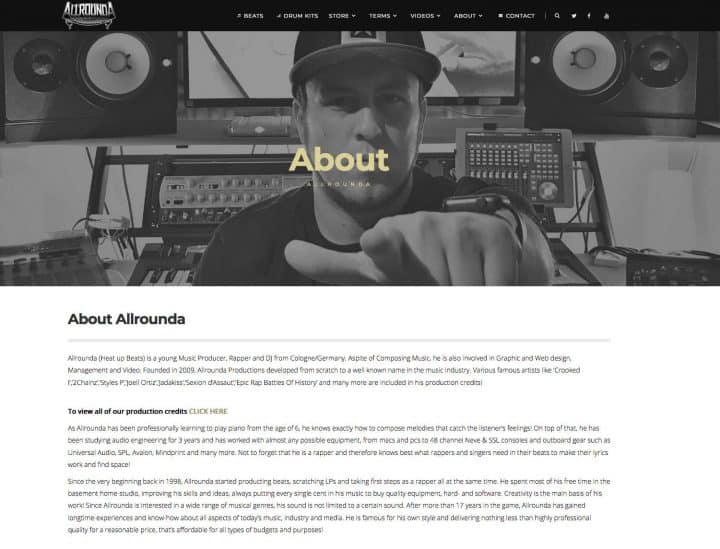 ---
Discography Page
Create a page on your website to showcase what songs you have produced.
A discography page with production credits can instantly help to boost your music reputation because it displays you have experience and have worked with multiple music artists.
Your production credits can also help to justify higher beat prices because it shows you have worked with serious paying music artists.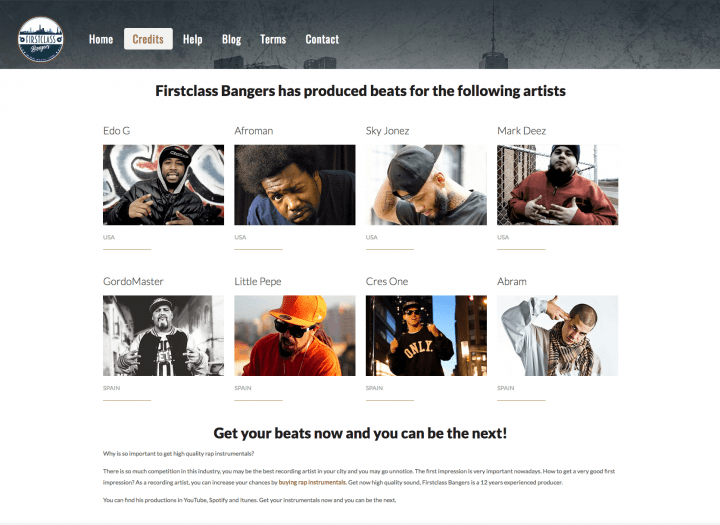 ---
Services Page
If you make beats, you may have many other skills that you can offer online as a music service.
So create a service page on your website to promote and accept payments from music artists in need of your service.
Services Example Page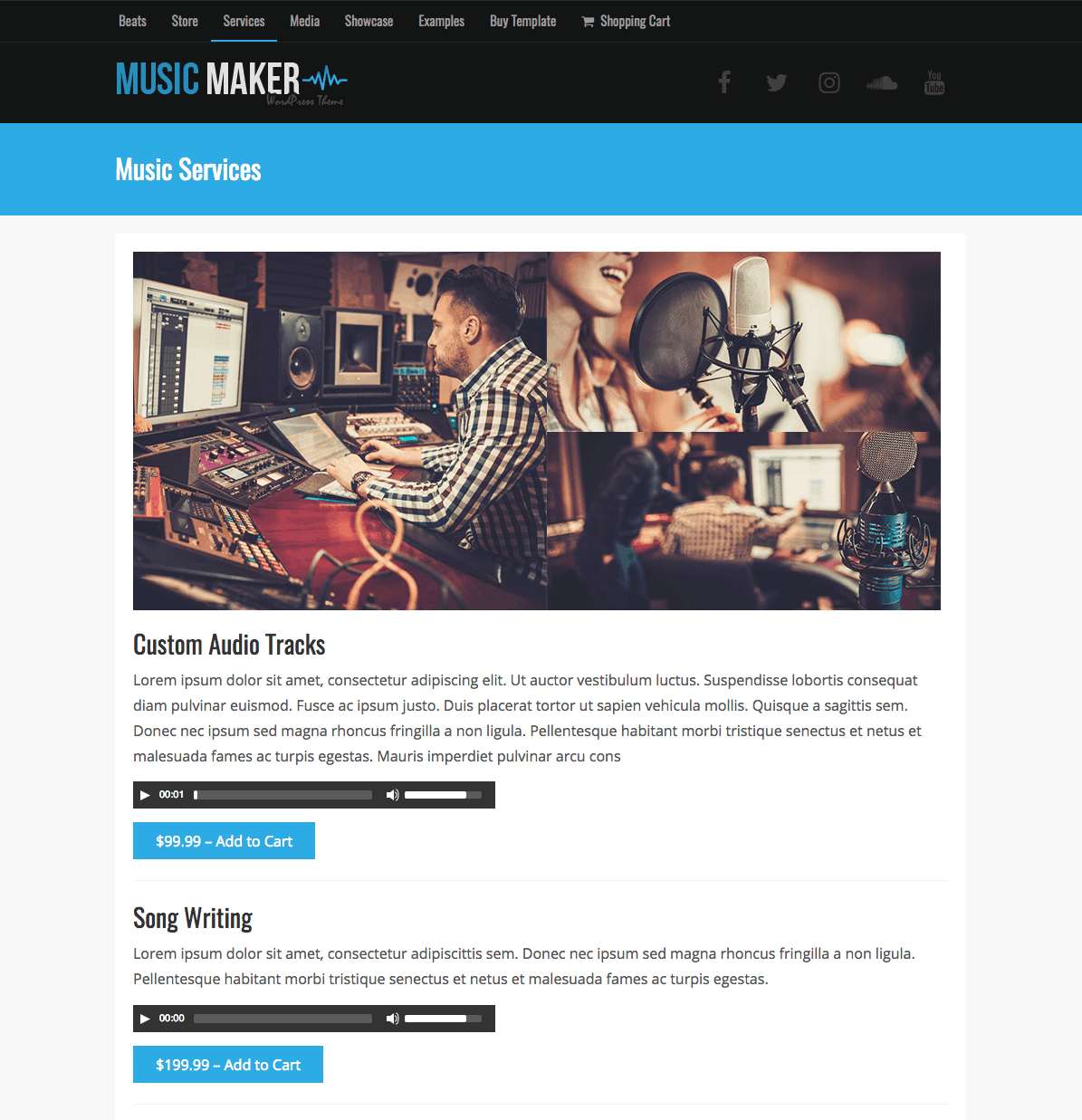 Related: 6 Music Services You Can Offer to Make Money
---
Contact Page
It is important to have a contact page on your website.
People feel much more comfortable paying for something online when they know they can contact you directly.
People may use your contact page to negotiate beat prices, ask about music services, ask questions about your beats, and much more.
Tip: On your contact page include clear information on how long it will take for a response so the visitor knows what to expect.
Example 1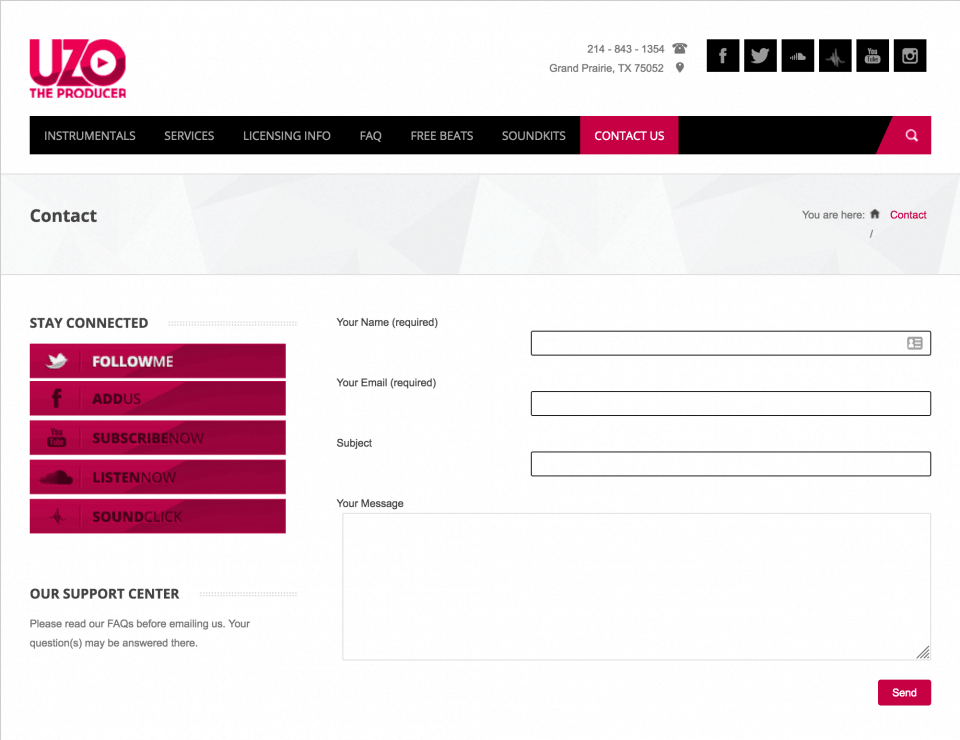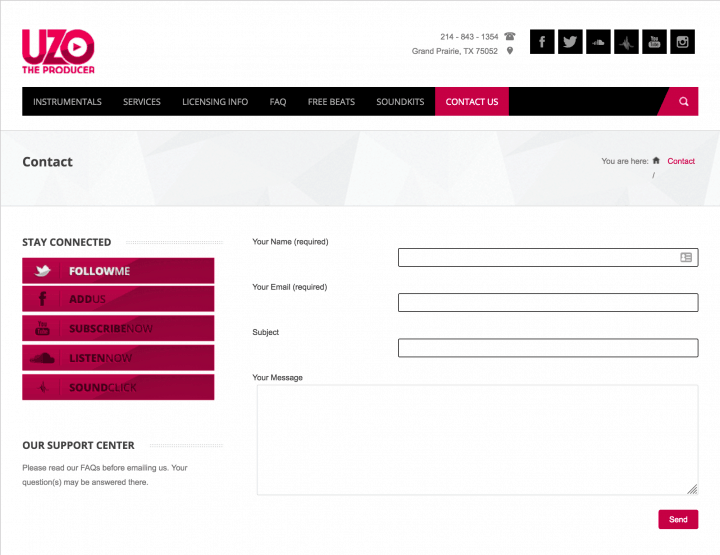 Example 2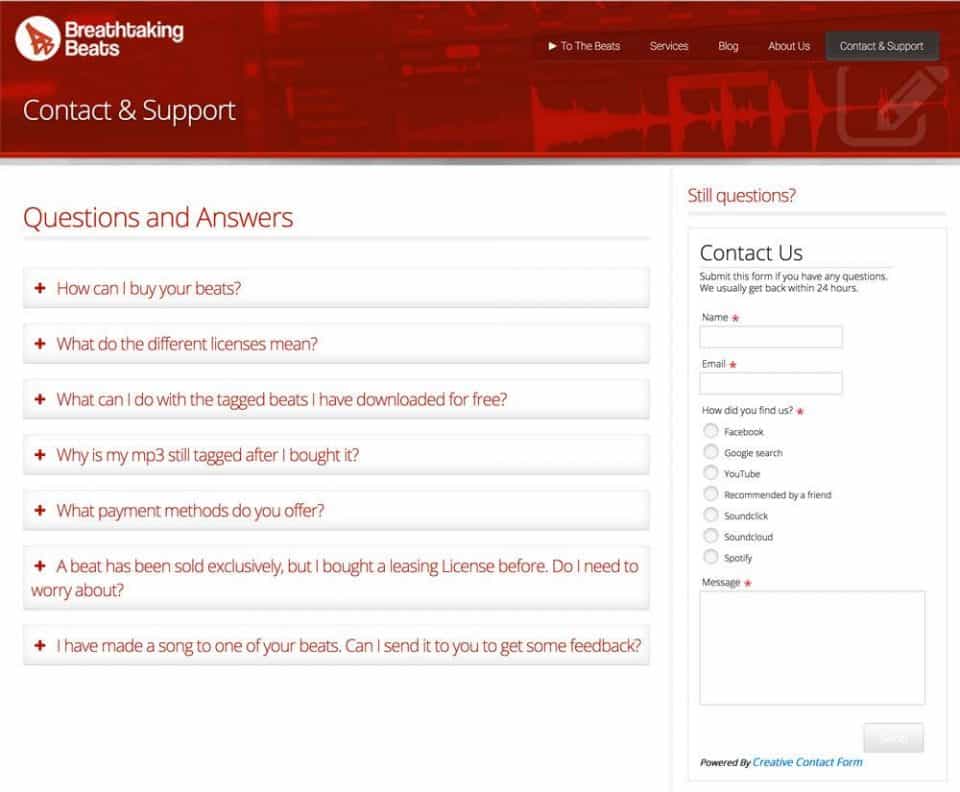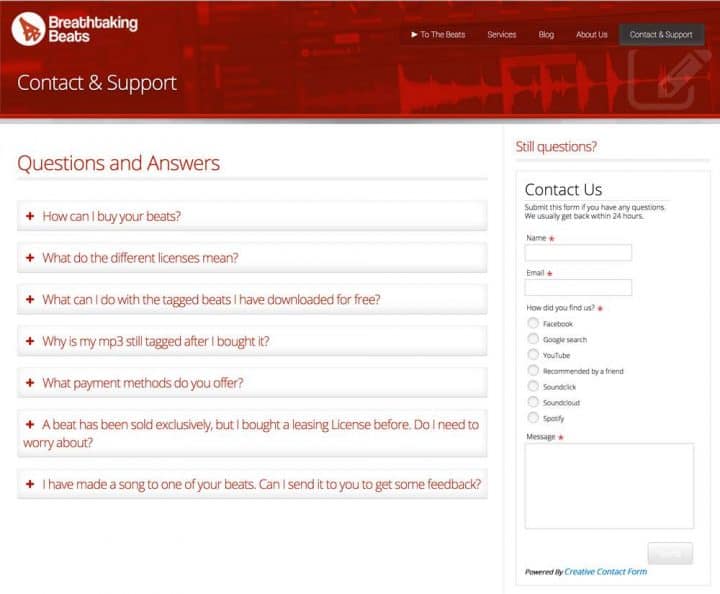 ---
Blog
Your website should have a blog to publish helpful articles and updates on your music career.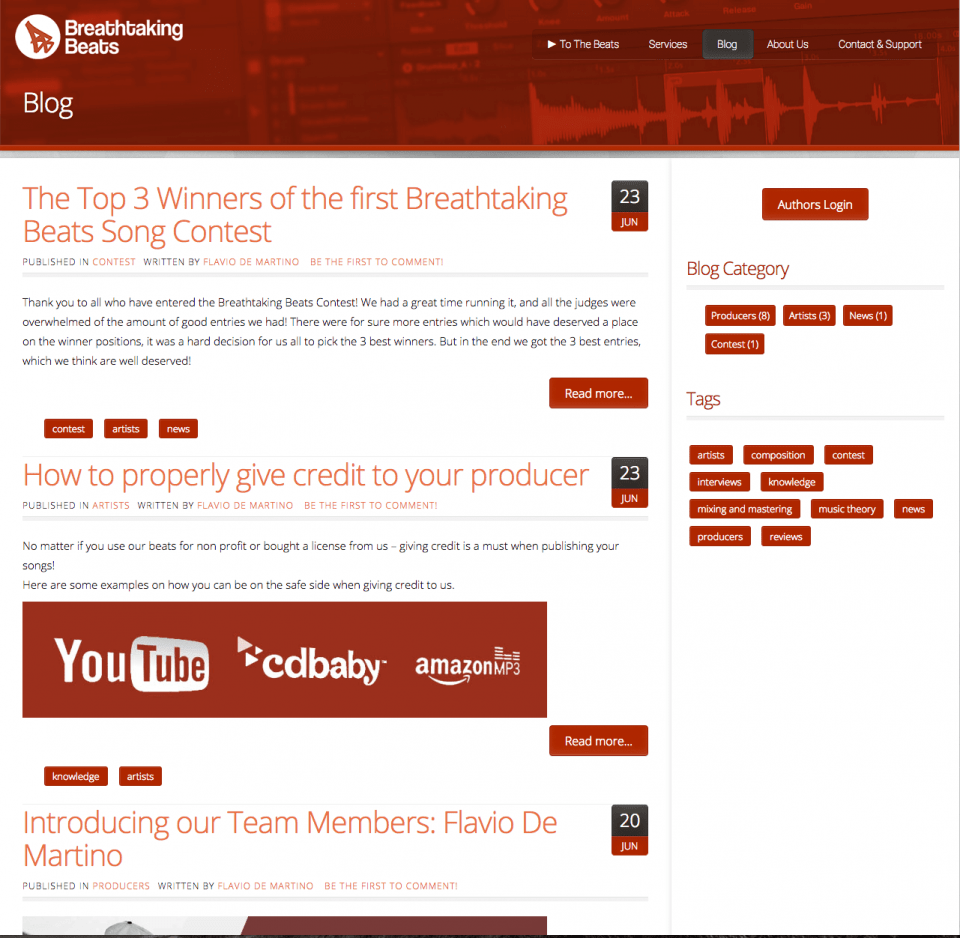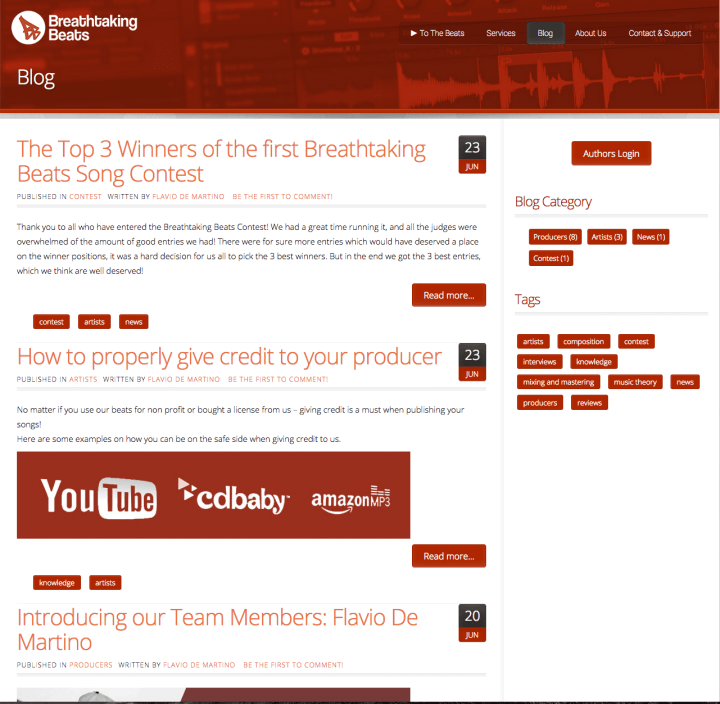 Related: 8 Reasons Music Producers Should Have a Blog
---
Did I miss anything?
What other website pages do you think are important for a music producer's website?
Share in the comments below.
Related: How to Sell Beats Online
Thanks for reading.
---
Create a Music Website Today!
Our Beat Selling Website Template offers a full website package with a beat store with automated beat downloads, discounts, photo gallery, product store, blog, unlimited website pages and much more.