How you name your beats can be very important because people have very short attention spans. If you have 50+ beats on your website, odds are the visitor will not go through all your beats. So creative naming is what will help a visitor get focused on certain beats.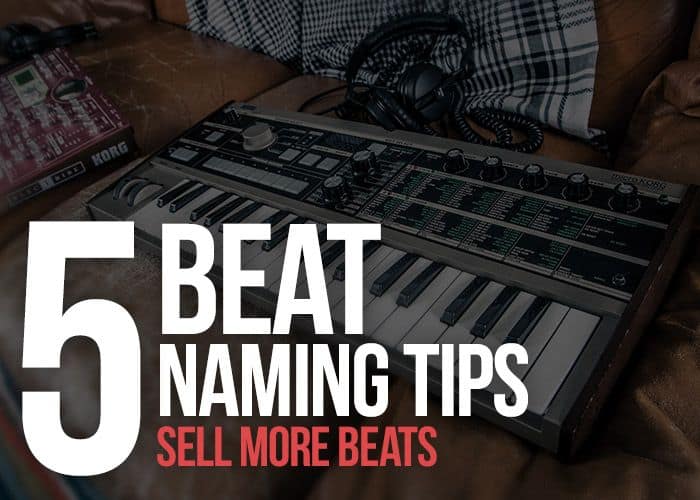 Here are 5 tips to help you sell beats online
1. Keep the Beat Names Simple
Don't make beat names super long, complex, or make up words that people can't pronounce. Keep beat names under 3 words if possible.
Examples:
2. Make Beat Names Easy to Remember
The beat needs to be good, but you want to make beat names easy to remember so if the visitor leaves your site, they remember the name of a beat they liked to purchase later.
3. Be Descriptive
If your beat has some type of feeling or emotion to it that you think a music artist is looking for, name the beat after that description or include it in the title.
Examples:
Bounce ( Club )
Against the World
Taking Over ( Instant Hit )
4. Include Music Artist or Producer Names
There are some cases of music artist at looking for a certain type sound, so including a popular music artist or producer name can encourage people to give your beat a listen.
Examples:
Thank you ( Drake )
Platinum ( Chris Brown Type )
Losing my mind ( Eminem / J.Cole )
Lil Wayne Type Beat
5. Use Popular Beat Titles
Think about different popular keywords and terms that you know will catch people's attention to want to click the play button on your beat.
Examples:
Hot 16 Bars
Superman
Watch the Throne
Stone Cold
Other Beat Naming Tips
No Samples – Test out ( No Samples ) in the beat name if a lot of your beats include samples because some music artist don't want to worry about clearing samples.
Understand your audience – Research what your target audience are looking for and try to improve your beat names.
Test, Test, Test – Don't assume you know everything. Test everything out to see what creates the best results. You may have some great beats, but because of bad naming, they may not get many plays, so testing out names may make a difference.
Beat Naming Don'ts
Don't just names beats "Beat 101″, "Beat 102″, etc. Give each beat it's own name to help gain interest from the listener.
Don't make your beat names super long.
Don't include your web address in the beat names. This gets annoying and is not a good user experience.
---
Sell Your Music & Products
Create a website to sell music, beats, and products. Build an online brand. View Template »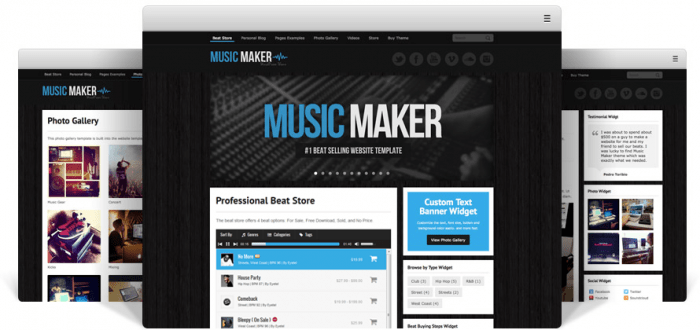 ---
You may also be interested in our How to Sell Beats Online Guide.
Do you have any beat naming tips? Please share in the comment section below.