Here are some free synth VST's that you can use in FL Studio, Cubase, Sonar, or any other VST supported software. Enjoy!
Also check out 17 Sites to Get Tons of Free Vst's.
Page updated 12-04-2010
Superwave P8
Superware is a virtual analog synthesizer emulation for vst host. Website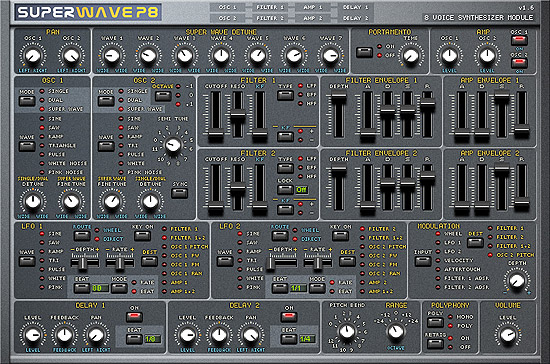 Sun Ra
Ambient texture generator. It's based on a dual synthesis engine, completed with several randomization options and a battery of built-in effects. It also features a good set of 24 presets. Website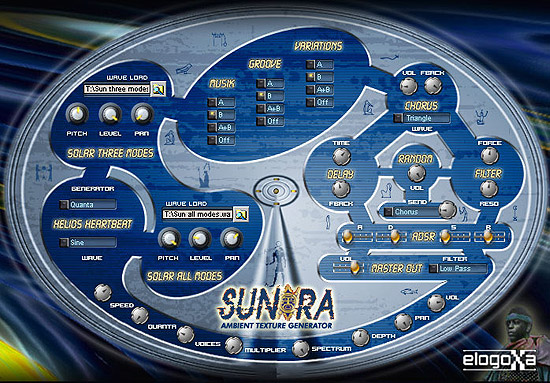 String Synthesizer
String Synthesizer is an emulation of the String Synthesizers of the late 70s made famous by ARP and Solina. Included are 40 patches. Website
Satyr VA Synth
Satyr is a massive Virtual Analog synth with comprehensive oscillator waveshaping and modulation methods. Website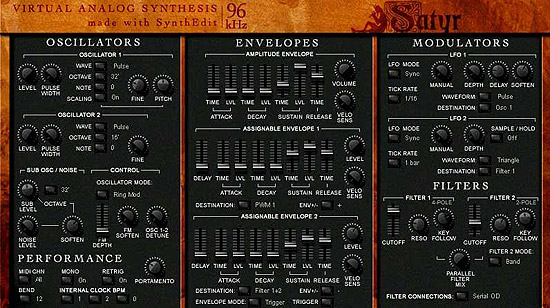 Oberon Poly 4 VA Synth
Oberon is an attempt to imitate the classic analog polysynths. It has two special oscillators with sync, two envelopes, LFO and a special 2-pole doublefilter.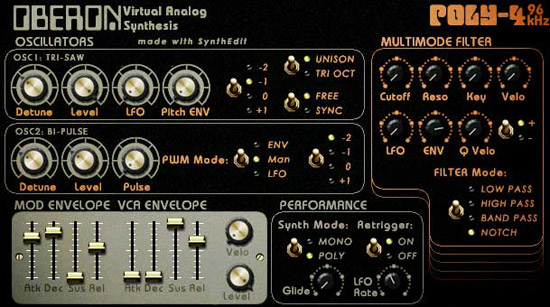 Download Oberon Poly 4 VA Synth!
Panzertank PM 4
Panzertank PM4 is a virtual phase modulation synth very much like the famous FM synthesizers.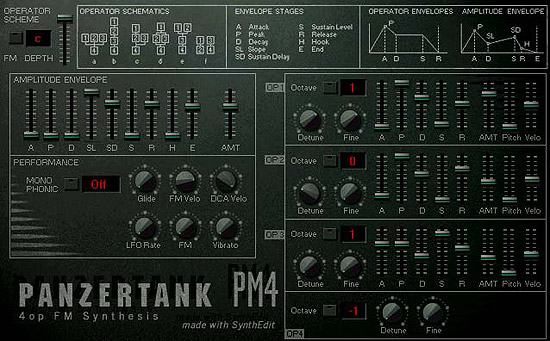 Free Weekly Newsletter
( 8 Free Music Goodies )
Join our weekly newsletter and get 900 FREE samples & 7 FREE music graphics. ( $22 Value )