Here are 5 free synth VSTs that you can use in FL Studio, Cubase, Sonar, or any other VST supported software.
Superwave P8
Superware is a virtual analog synthesizer emulation for VST host.  Download Superwave P8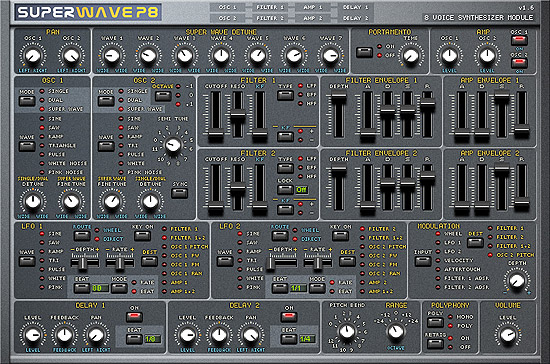 Sun Ra
Ambient texture generator. It's based on a dual synthesis engine, completed with several randomization options and a battery of built-in effects. It also features a good set of 24 presets. Visit Website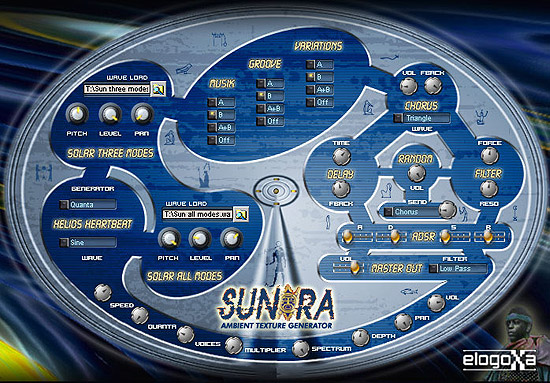 Satyr VA Synth
Satyr is a massive Virtual Analog synth with comprehensive oscillator wave shaping and modulation methods. Visit Website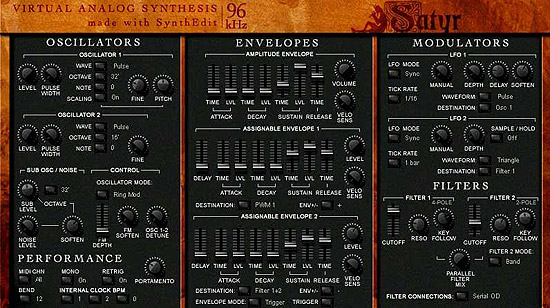 Oberon Poly 4 VA Synth
Oberon is an attempt to imitate the classic analog poly synths. It has two special oscillators with sync, two envelopes, LFO and a special 2-pole double filter. Download Oberon Poly 4 VA Synth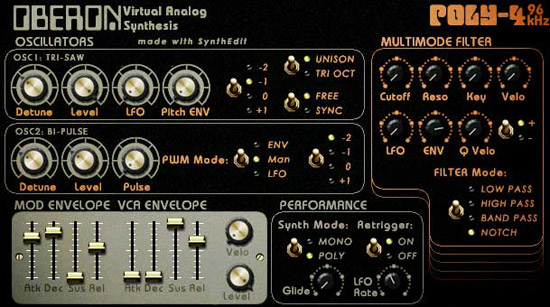 Panzertank PM 4
Panzertank PM4 is a virtual phase modulation synth very much like the famous FM synthesizers. Download Panzertank PM 4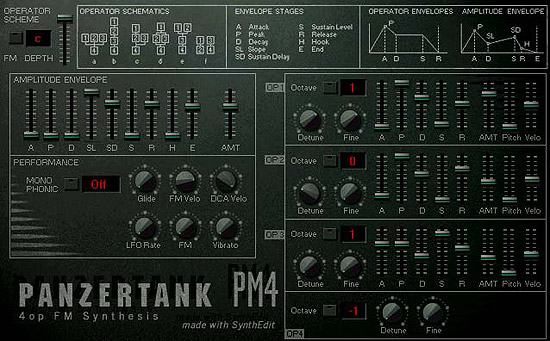 Follow Hip Hop Makers on Facebook:
Also check out 17 Sites to Get Tons of Free Vsts.
Post updated 8/22/14. All links updated.
Facebook
Twitter
Posted by Mark V on February 10, 2008. Category: Free VST Instruments · Music Production Resources
Get Our Best Content
Get music production tips, interviews, free samples, drums, and more. Unsubscribe at any time.