Here are the best Free Online Sequencers to make music online for free in your web browser. These online music sequencers are just to play with.
Free Online Sequencers to Make Music Online for Free!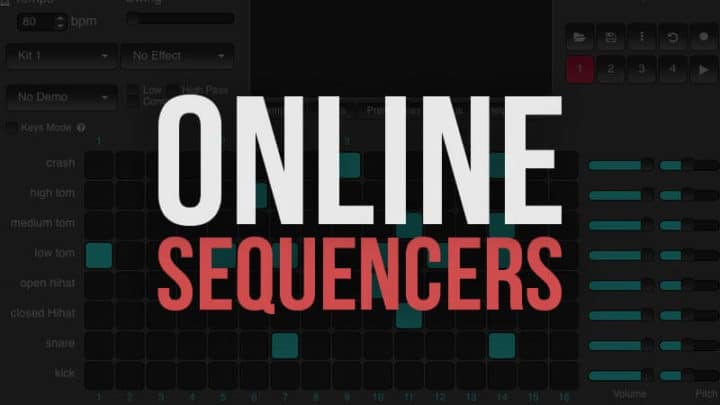 1. Sampulator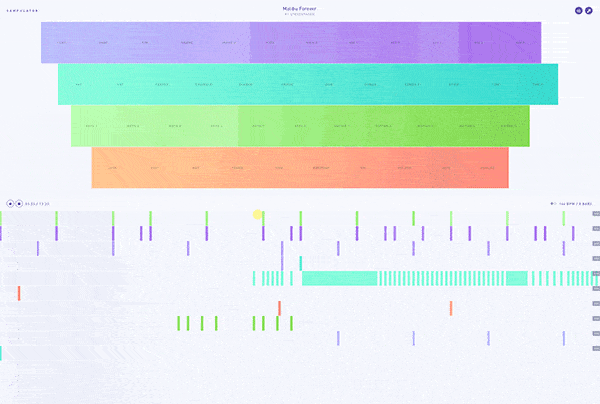 Music production made easy. Create beats in your browser.
---
2. Drumbit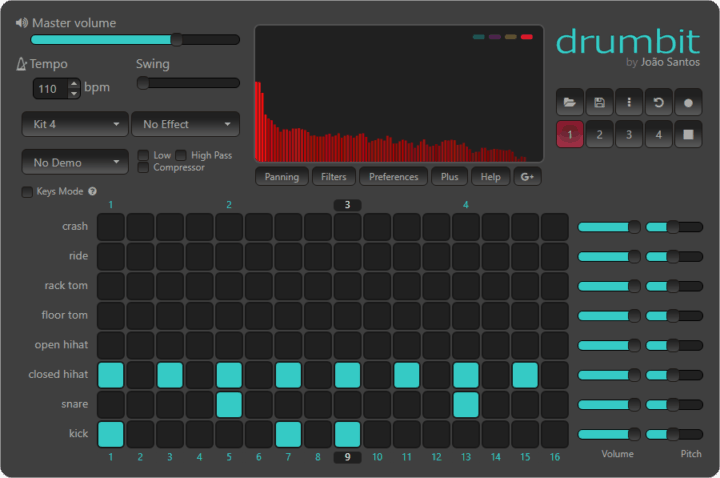 This is a simple drum machine. Choose from a variety of drum kits. Create, save, and edit drum patterns.
---
3. Online Sequencer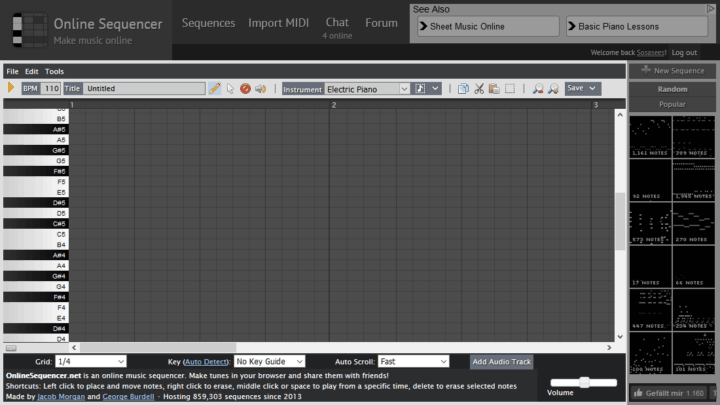 OnlineSequencer.net is an online sequencer. Make tunes in your browser and share them with friends!
---
---
4. Chrome Music Labs – Sequencer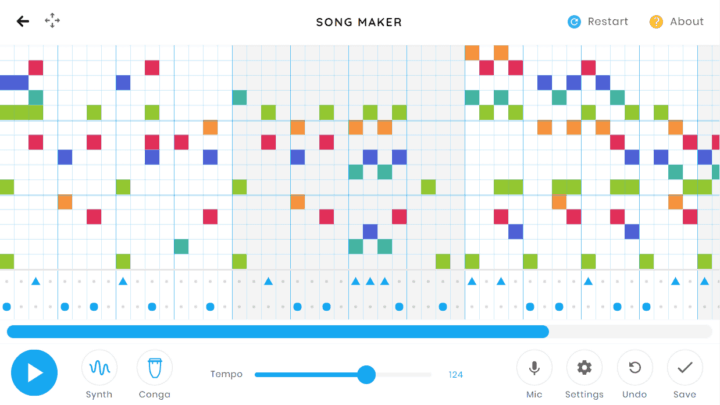 Music is for everyone. Play with these simple experiments to explore how music works. Google is also providing open-source code so that others can build new experiments based on what they've started.
---
5. Beatmaker – Make Music Online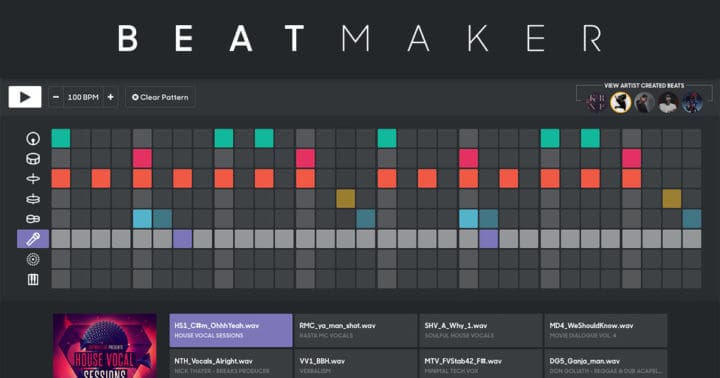 Make and share beats in your browser with samples from Splice Sounds.
---
6. Onemotion Drum Machine
Free full-featured drum – machine for smartphone, tablet, and desktop browsers. Create and share compositions. Explore air drumming and filter effects.
7. Pattern Sketch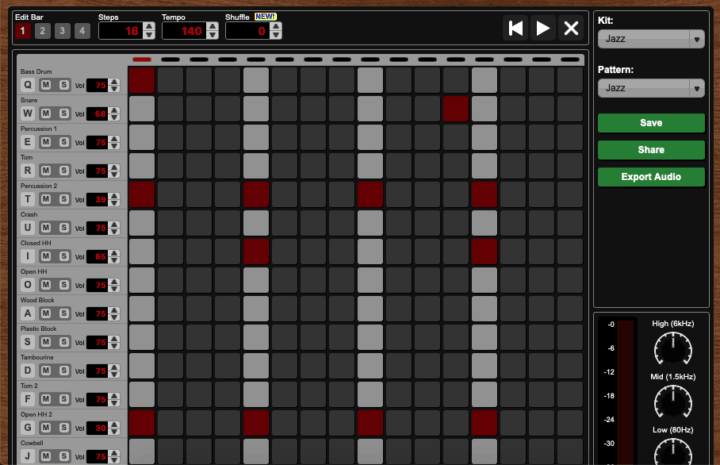 Online HTML5/JavaScript drum machine and sequencer influenced by Roland TR-808.
---
8. Acid Machine 2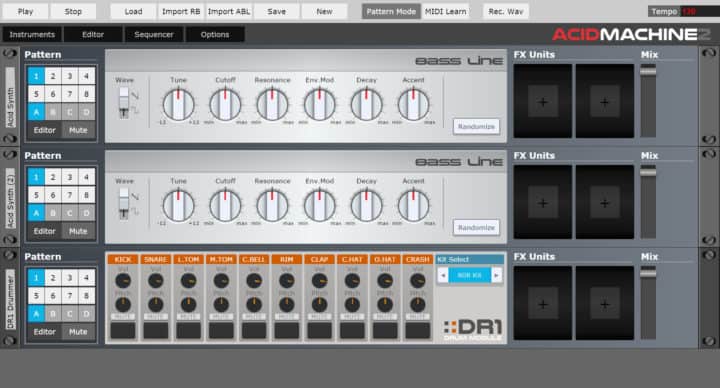 Create acid techno in your browser with 2 simulated 303 synths and a drum machine. Start a rave at work!
---
9. BeepBox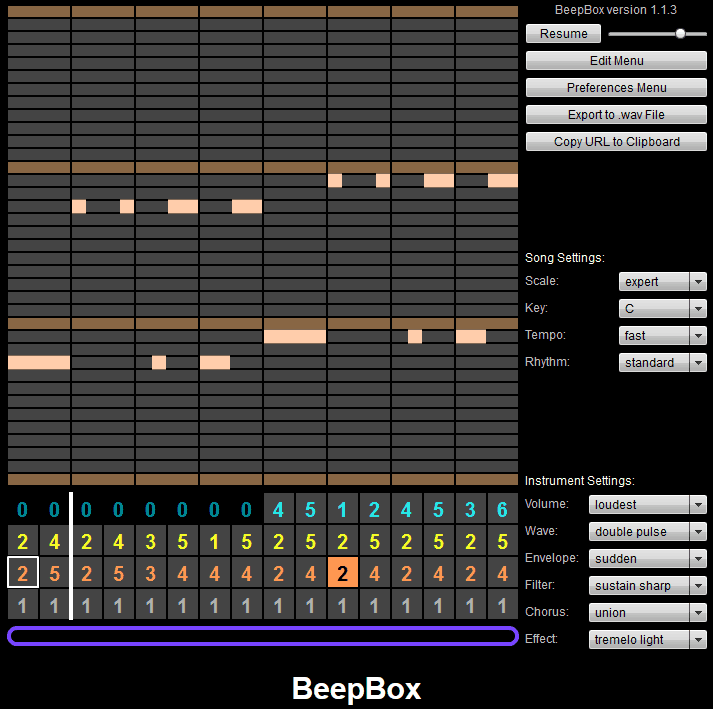 BeepBox is an online tool for sketching and sharing chiptune melodies.
10. Audiotool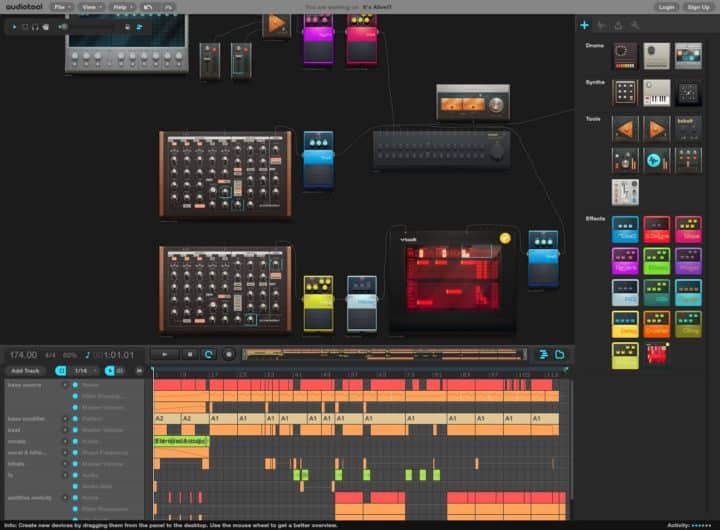 Make your own songs in the online studio app and publish them on the audiotool platform or listen to free music produced by the audiotool artists.
This website requires you to have an account.
---
11. Martin Wecke 108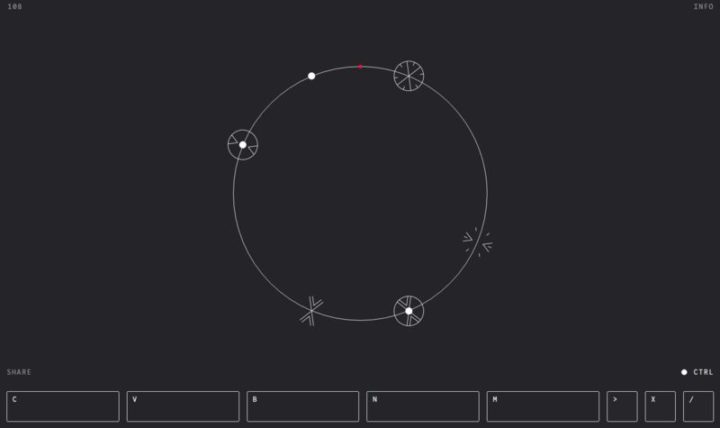 A minimal beat machine played in the browser.
---
12. Soundation Studio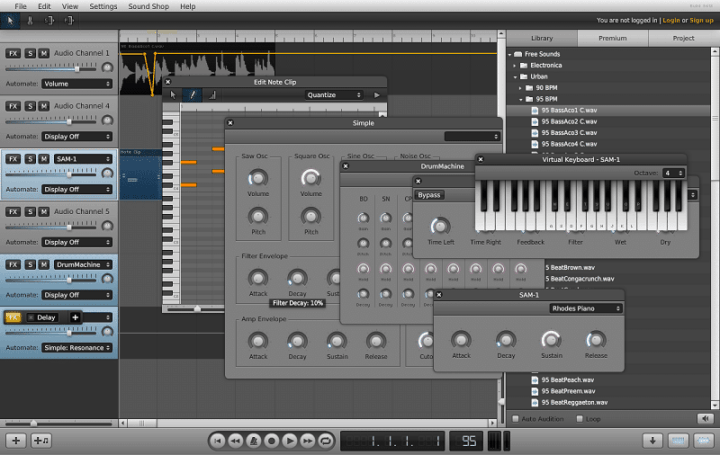 Record, mix, and share the music you make with millions of Soundation users.
Use in Google Chrome.
---
Related: 11 Free Online Drum Machines
What's your favorite website for make music online?
We hope you enjoy these free online sequencers that allow you to make music online for free.
Please don't forget to share this article.