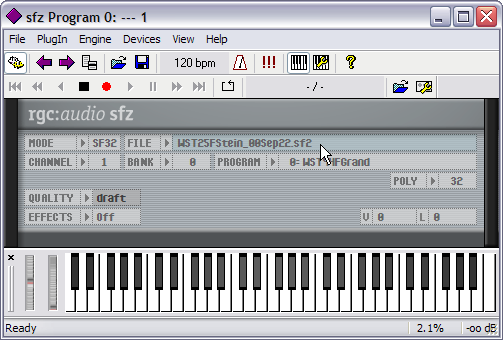 Here is a large collection of free SoundFonts.
SoundFonts are files that contain recorded audio samples of various musical instruments, such as a strings, synths, brass, and more. SoundFonts are similar to VSTs, except they are one single instrument sound.
To play a SoundFonts you will need a SoundFont Player. Software like FL Studio already comes with a SoundFont player.
Please Hit Like
Free SoundFont Players
All of these are for Windows. I have tested all the players and they work. These are VSTs so you will need a VST host.
SFZ Sample Player – Link
sf-play – Link ( At the bottom )
Font SF2 Soundfont Player - Link ( At the bottom )
Links to Free SoundFonts
Small Sites
Some direct links
Please note, I try to stay away from the SoundFonts with the .exe extension.
Free Weekly Newsletter
( 8 Free Music Goodies )
Join our weekly newsletter and get 900 FREE samples & 7 FREE music graphics. ( $22 Value )