2,000 Free SoundFonts & Free SoundFont Players
20 Comments
Here is a collection of links to over 2,000 free SoundFonts and 3 free SoundFont players to download.  SoundFonts are files that contain recorded audio samples of various musical instruments like Bass, Guitars, Organs, Pianos, Synth leads and much more.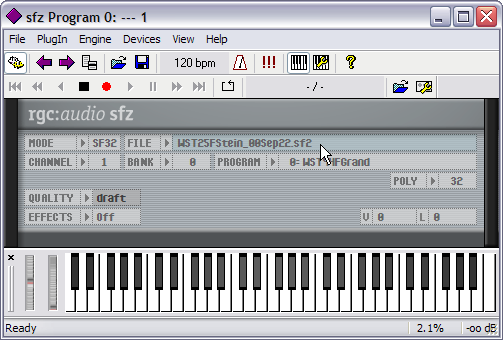 SoundFonts are similar to VST plugins except they are one single instrument sound.
To play a SoundFont you will need a SoundFont Player. Software like FL Studio already come with a SoundFont player.
Free SoundFont Players
These SoundFont players are for Windows computers. These are VST plugins so you will need a VST host to use them. Here is a tutorial on How to Install VST Plugins on Windows, Mac, or FL Studio.
Free SoundFont Websites
Small Free SoundFont Websites
Direct SoundFont Links
---
What are SoundFonts?
SoundFonts are files that contain recorded audio samples of various musical instruments. A "pure" synthesizer would not use any recorded sound. It would create sound electronically, using different parameters to imitate instruments. Sampling synthesizers are different. They take a recorded sample and reuse it at different pitches and dynamic levels. Quality of sound depends here mainly on how many samples per instrument were recorded.
How to Use SoundFonts in Fl Studio for Hip Hop Beats
Here is a small overview on how to user Soundfonts in FL Studio.

---
P.S. If you want access to more free VST plugins, free samples, drums, and our best free content sign up for our newsletter.
Suggested Tools & Resources
Beat Selling Website Template – The Music Maker template offer 20+ tools to help you sell beats, products, and promote your music brand.
How to Create a Website – If you make music, sell products, offer a service, or have a brand you want to promote, having a website is a must.
Recommended Tools – Check out our favorite websites and online tools we use.
Posted by Mark V on January 20, 2009. Category: Free VST Plugins · Music Production Resources
Get the best from our blog.
Get music production tips, interviews, free samples, drums, and more. Unsubscribe at any time.