Free Reason Refills & Free Reason Combinator Patches
18 Comments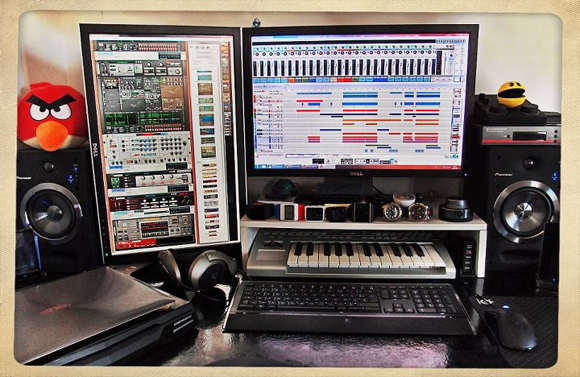 Here are free Reason Refills, free Combinator patches, and free Thor patches for all you Propellerhead Reason users.
Free Reason Refills & Free Reason Combinator Patches
Stereoklang Refills – Over 400mb of  free Reason refills. 71+ Refills of synth sounds, vocals, and bass.
Peff Reason Refills – Over 35 refills that add up to over 100mb.
13 Reason Free Refills – 1001 Malstrom, 300 samples, analogue synthesizer sounds, drums, bass.
Reason Experts – Dubstep Bass Refills, House Loops, Malstrom leads, Subtractor leads, bass patches for Reason, Malstrom Bass patches.
Synths Reason Refills –  17 Pad patches, 11 Bass patches, 9 Lead patches, 8 Polysynth patches, 8 SFX patches, 6 Synth patches, 6 Atmosphere patches, 4 Stab patches.
Willbe Free Refills –  Multi-sampled instruments for NN19/NNXT: Kawai Grand Piano, Harspichord, Harp David, and Marimba Soft.
Mixter Refills  – Rhodes Refill, Old Records Refill, AmbientKit Refill, All-SUB Refill.
134 Combinator Patches -134 Combinator patches from the XSynth Library based on the Subtractor & Malstrom for Reason. It also contains 3 RNS demo songs.
26 New Thor Patches From Reason Patch A Day -Bass patches, Pad patches, and Synth patches.
RTS – 8 Free Reason refills with hundreds of free Combinator patches, free Malstrom patches, and free Reason Subtractor patches.
13 Combinator Patches – Combinator patches: Piano 1, Funky Jazz EP, Tonewheel Organ, Envelope Filter, Envelope Phaser.
Animato – Contains over 1000 samples and loops in wav and rex format. 368mb.
Massive Dubstep Bass Refill 2014 – 74 Massive Combinator Dubstep Bass patches.
Combinator HQ – Over 84 free Reason refills to download.  You must be a member to download.
---
What Are Reason Refills?
Reason Refills are files that contain samples, patches, loops and grooves that are in a specific Reason format. When you get Reason you receive both the Factory and Orkester Sound Banks of Refills which is a collection of different sounds like synths, strings, orchestras, drums and more.
How to use Reason Refills
Here is a video tutorial on how to use a Reason refill in your Reason music software.

---
P.S. If you want access to more free VST plugins, free samples, drums, and our best free content sign up for our newsletter.
Suggested Tools & Resources
Beat Selling Website Template – The Music Maker template offer 20+ tools to help you sell beats, products, and promote your music brand.
How to Create a Website – If you make music, sell products, offer a service, or have a brand you want to promote, having a website is a must.
Recommended Tools – Check out our favorite websites and online tools we use.
Posted by Mark V on November 18, 2010. Category: Free Reason Refills · Music Production Resources
Get the best from our blog.
Music production tips, interviews, free samples.
Get music production tips, interviews, free samples, drums, and more. Unsubscribe at any time.