This post is intended for music producer newbies. I started off my design career by working on projects for free occasionally, and here are some of the benefits to producing music for free.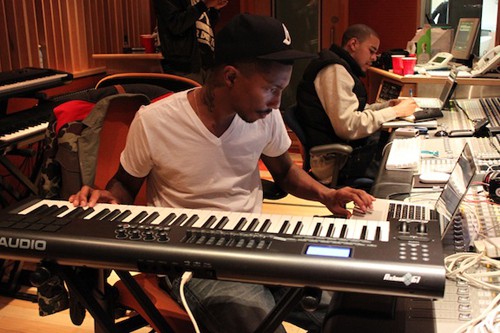 Experience
If your new to making music, by working with artists for free, you can understand what type of things they look for, how to rearrange songs to fit their needs, how to mix tracks, which will overall help you develop as a producer. Hands on experience is the best experience for learning. Experiencing challenges, and overcoming them will help you grow.
Networking
By working with others for free, these people you work with will be your spokes people. People will ask "Who produced that track?".  They will say you, and will gain a interest in working with you. At this point, this person is now a customer for you to charge.
Portfolio
If you are new to making music, you probably have nothing to show for it. So focus on gaining that experience, and building up a portfolio of work. Nothing better then having a web site with music, or a CD to give out with the work that you have produced. 12 Quality produced tracks with your name on it will show that you know what you are doing, and will show you deserve the money you are asking for when you become a pro.
Marketing
If your are making music for free, you can ask the artist to give you a shout out on the song you produced, which will help you get exposure.
Experiment
If you only make one type of music, working for free can  allow you to open up and experiment with other types of music, or even different types of industries like video games, or movie scoring, theme songs, and more.
Conclusion
Working for free can open a lot of doors for you. I know some of you can't work for free cause money is important, but I can say is has helped me a lot in word of mouth marketing, and has help me with building my portfolio, which has helped me make the money I am making today.
Thoughts??
Posted by Mark V on January 5, 2012. Category: How to Make Beats