Attempting to come up with a music producer name can be difficult, so here are 11 tips to help you pick your producer name.
---
How to Create a Music Producer Name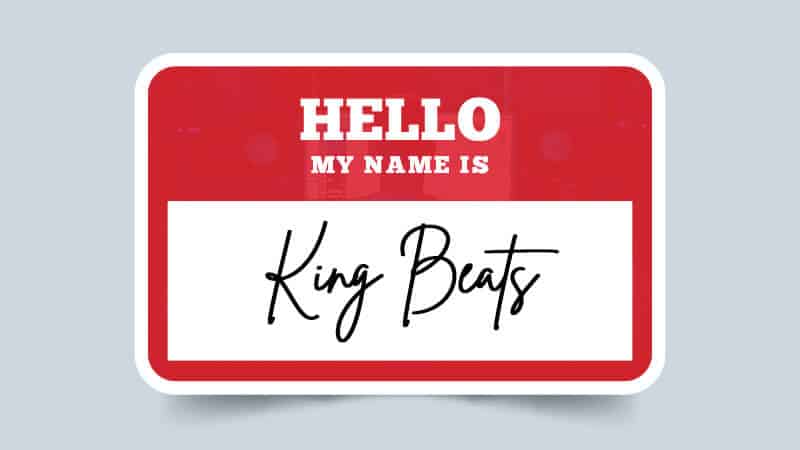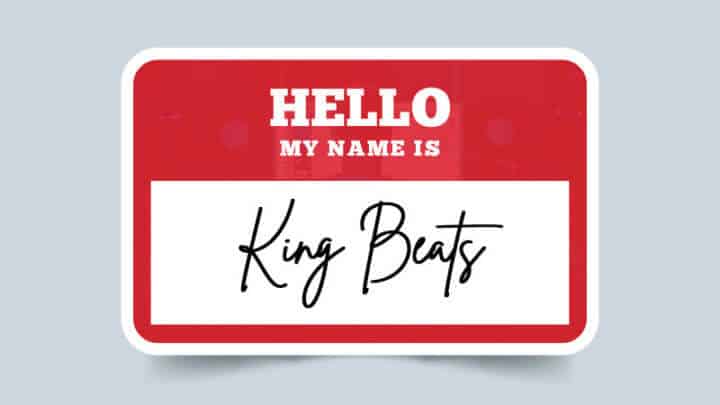 Keep It Simple
People will have to remember your name when they hear it somewhere so they can look out for you later, so try to keep your name simple.
When considering a name, ask yourself: for how long would I remember this if I heard it on the radio? The answer should obviously be for a long time at least.
---
Think About Your Brand & Image
Think about how you want the public to see you and what emotions you want to evoke on people.
That's why it's a great idea to have these things clear in your mind before moving to create an alias:
What is your main music genre?
Who is your target audience?
Who are your favorite music producers?
Where do you want to be in 5 years with music?
Brainstorm these things to help you plan who and what you want to be for the long term.
Related: 10 Branding & Marketing Tips for Music Producers
---
Use a Variation of Your Own Name
If you wouldn't like to use your own name, try creating a variation for it. Many artists, for instance, keep their first name and add a new last name to it to make it sound better.
Make sure to play with some words first to see if that's also your case.
---
---
Try Not to Be Too Generic
If you want to sound original, steer away from generic words and adjectives that are used too often.
Do some research on popular names and you should find what to avoid.
Remember you want to paint a lingering idea in people's mind that reflects the kind of music you produce.
Common Words Used By Music Producers:
Beats
Beatz
Track
Keys
---
Ask for Feedback from Others
It is always great to ask your friends and family about what they think of your ideas for music producer names. That way you can see it from another perspective.
But don't let others control your choices.
Most importantly you should feel happy with the name you choose.
---
Use a Childhood Nickname
Do you have a childhood nickname that you like?
If so, you can try to use it. That's a great way to create a deeper connection between your audience and establishing a sense of trust and meaning with your fans too.
---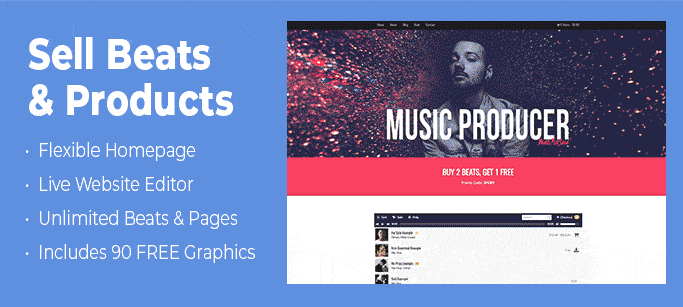 ---
Think About Your Logo
When brainstorming ideas for names, think about how they would look in a logo.
You can also consider how it would look used in different areas like a website, clothing, social media, and more.
---
Use a Name Generator
If you are struggling with ideas, check out these free online name generators.
---
Use a Variation of Famous Names
You can play with words and create a variation with celebrities and brand names. For instance, the music producer Mord Fustang swapped the first letter of the car named Ford Mustang.
Another example is the producer Com Truise: Tom Cruise, but with the same idea applied.
---
---
Research If the Name is Taken
Check if the name you choose is already taken. Search Google, Spotify, Soundcloud, Youtube, and other services for the name.
You want to avoid taking a name that is already trademarked or copy-written to avoid being sued.
Tools: Namecheckr
---
Claim Your Name
Once you select your music producer name claim it on social media websites and get a custom domain address.
Try to keep the domain name consistent across all the platforms.
---
Conclusion on Creating a Name
When creating a music producer name, think about how it reflects your brand, image, and try to keep it simple so people will remember it.
Always ask for feedback from others so you see what it looks like from another perspective.
You can use a variation of your own name such as your first name and a new last name, or even variations of famous names.
Research for popular words and make sure you don't sound generic.
Try using a childhood nickname to create a deeper connection between you and your fans.
When creating a music producer name, think about how it would look in a logo or website.
Research if the name is already taken to avoid trouble and confusion; Also, check usernames on social media and domain availability to make your life easier later.
Do You Have a Music Producer Name?
No, not yet. I'm working on it. ( 46%, 215 )
Yes ( 35%, 161 )
No ( 19%, 89 )
Total Voters: 465
If you have a music producer name, share it below.