Instagram and Vine are both cool mobile apps that let you record video on the go. If you are actively making music, use some of that time to get creative and share videos with your fans.
All the video below are Vine videos. To hear the audio, roll over the video, and click the sound icon.
Preview New Beats
Show Behind the Scenes
Show Off Your Music Equipment
Promote Your Brand, Products, and Services
Give Reviews
Show Events You Attend
Promote Yourself – Video Resume
Have Fun – Be Creative
---
Sell Your Music & Products
Create a website to sell music, beats, and products. Build an online brand. View Template »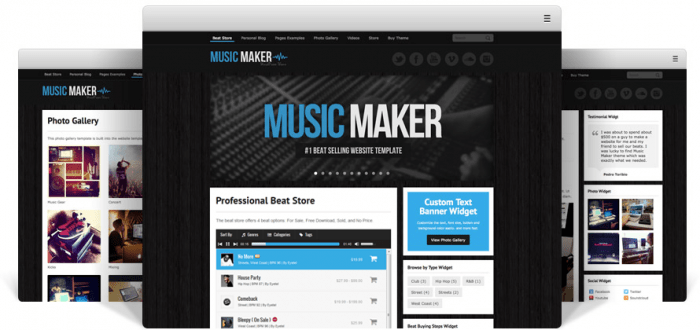 ---
Do you have tips to share? Please share below.