Here are 20 free drum kits to add to your sample collection.


New FREE downloads added weekly. Sign up for our newsletter.
Free Drum Kits
Korg Triton Drum Kit – The Korg Triton is a world famous keyboard used in thousands of studios and live performances around the world. This drum kit is sampled from a Triton.
Roland TR-505 Samples Pack – Roland TR-505 samples pack features over 16 sampled drum sounds (44.1KHz/16bit) for your favorite sampler.
West Coast Producer Pack (Soundkit) – Sound Kit Contains Claps, Kicks, Percussions, Snares Sounds & Loops.
A$AP Rocky – Drum Kit (Drumkit)
Diddy/Polow Da Don Style Drum Kit – Drum kit includes 39 Kicks, 29 Snares, 14 Claps, 15 percussion drum samples.
DMX Sound Kit (Drum kit) – This Sound Kit contains 50+ sounds.
187 Drum Kit (Drumkit) 1MB – 40 Samples
Vinyl Drum Kit – 10 vinyl claps, 95 vinyl hats, 110 vinyl kicks, 35 vinyl percussion, 100 vinyl snares samples and 5 vinyl drum loops.
Missy Elliott Drum Kit (Soundkit)
Club Banger Drum Kit (Drumkit)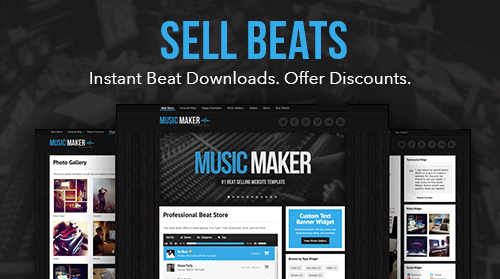 SuperStar O Kit Vol. 2 (Soundkit)
Slow Jams Sound Kit (Soundkit)
MPC60 Drums – 34 wav drums
Vintage Drum Machine Samples – Includes Akai MPC, Boss DR-110, Korg MS-synths, Moog MicroMoog, Roland Juno, Roland TR-808 and more.
Ultimate 808 Drum Pack (Drumkit) – Sound Kit Contains Hi-Hats, Kicks, Percussion, Snares, Classic 808s
Beat Box Drumkit – Free beat box EXS24 kit for your enjoyment. Samples are dry, recorded with Sennheiser e602.
Free 808 Drum Samples – 43 Drum drum samples.
---
Sell Your Music & Products
Create a website to sell music, beats, and products. Build an online brand. View Template »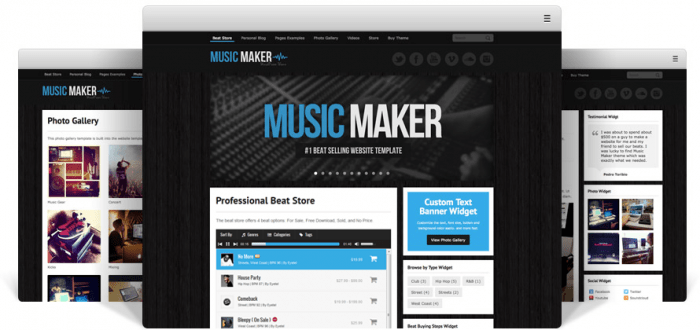 ---
We offer tons of other post of Free Drum Samples to download.
Don't forget to share this post if you like it.