Here are over 15 links to websites to download free music samples to add to your music making collection. Below you will find tons of free loops, free drums, DJ sounds, and much more.  Share this post with others. Enjoy.
Free Music Samples Websites
machines.hyperreal.org – Akai MPC sounds,  Roland TR samples, Yamaha samples, MiniMoog, and more.
rekkerd.org – Free audio loops and samples.
soundcentral.com – Samples for Elecpiano, Leadsynth, Piano, Brass, String, and more.
rhythm-lab.com – You have to look through their many post to find the free downloads.
futurewaveshaper.com – Future Wave Shaper brings you an exclusive collection of ambient sounds, loops and electronic sound effects.
free-loops.com – Free-Loops.com provides free loops and audio clip downloads to the music production community.
soundproz.com – Soundproz brings free audio samples to help you improve your productions and inspire you.
Server Directories
machines.hyperreal.org – Drum wav samples.
Small Sites
free-samples-n-loops.com – Drums, synth loops, guitar loops and more
joor.com – Techno drums
bigsamples.free.fr – Drums, Bass, voices
beatsandsamples.atspace.com – Drums
---
Sell Your Music & Products
Create a website to sell music, beats, and products. Build an online brand. View Template »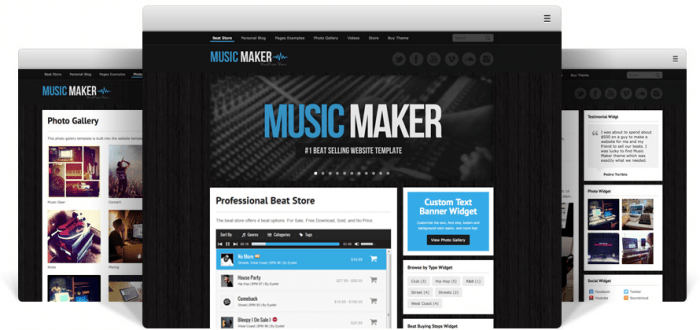 ---
Follow Hip Hop Makers on Facebook:
Posted by Mark V on March 20, 2008. Category: Free Downloads · Free Music Samples