Store
Here you will find exclusive products for the music makers and popular top rated music equipment.
---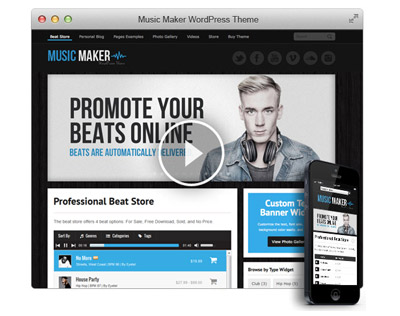 Beat Selling & Marketing Website Template
The All-In-One Website Package to Sell Beats
The Music Maker theme is customizable beat selling website template that gives you the tools you need to expand your brand and make money online. Features:
• Instant beat downloads ( Charted sales reports )
• Responsive layout
• Create discounts & coupons
• Photo gallery, video gallery, blog, store, and more.
Watch the 2 minute video overview
---
Music Marketing Graphics
---
Music Production Equipment
Here are the most popular and top rated music production products online.
---
Music Posters – $20 ( Free Shipping )
---
Marketing Tools