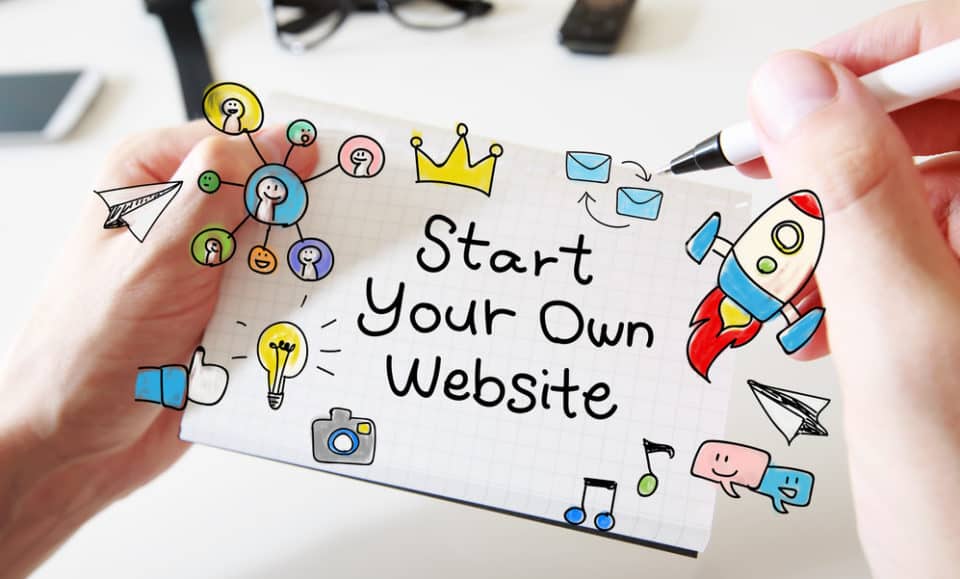 If you make music, sell beats, products, offer a service, or have a brand you want to promote, having a web presence is necessary.

I make over $3,000 a month from my blog through ads, promoting services, and selling products.
5 Benefits of Having a Website
Professional Online Presence – Having a website can help you take control of your online brand which can help to generate more customers and fans. Using free sites can be limiting, viewed as unprofessional, and usually have other on-site distractions that may take visitors away from your page.
Fewer Limitations – When you have your own website you can customize more options and create a better experience to generate revenue.
24-Hour Marketing – A website is accessible 24 hours a day, so it works while you are a sleep. When set up effectively, it can sell products, generate leads, and promote your brand on its own.
Search Engine Traffic – Having a website gives you the opportunity to rank in search engines to generate web traffic organically. Example: This site received 55,990 visitors from search engines. That is 85% of the site traffic.
Additional Benefits – Build an email marketing list. Track visitors. Test marketing ideas. Improve credibility.
More Benefits – Diversify Your Revenue Streams
You can create multiple income streams with a website. Here are a few options:
Create and sell products ( Digital / Physical )
Affiliate marketing
Sell advertising spots
Promote services
Sell music
Sell beats
Membership site
Also check out How to Launch a Website – 3 Essentials to Create a Website ( Audio ).
---
Sell Your Music & Products
Create a website to sell music, beats, and products. Build an online brand. View Template »