Make Your on Music – Top 10 Home Music Production Tips
10 Comments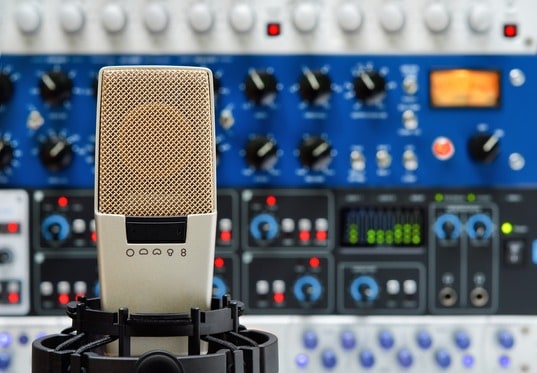 If you are a musician looking to make your on music, the days of renting out expensive studios to record your music are over. With the advances in home computers, the amazing hardware and software available, and the flexibility of the digital format, recording your own music at home has never been easier. Wondering how to get started?? Read on for a few pointers….
10 Tips to Make Your on Music
Get a high-quality computer with enough memory to run the hardware and software you need.
Invest in a back-up hard drive. You won't want anything to happen to these precious files while you're working on them, or once they're completed.
Research the various software that's available. Remember, free doesn't always equal best!
Invest in excellent speakers. If there's one area that you should splurge, this is it. Replaying your recordings and trying to hear the intricacies over your tiny computer speakers is nearly impossible.
Learn at least the basics of MIDI and digital audio, and how they work together.
If you want to make your own CDs, you will need a CD burner.
Know how and when to use EQ—sometimes less is more!
Take advantage of the many online Music Forums available; follow the advice of those who have done this before.
Plan your budget carefully, this equipment can really add up.
Patience matters. Knowledge and experience will follow.
Whether you are an aspiring musician, have a fun garage band, or you're a seasoned industry vet, learn production techniques and consider using your home computer to make your music. Why pay someone else to do it for you when it's become so easy to do it yourself? And remember, it's easy with the help of our friends, why not join the Music Community today, its free!

Article Written By: Sah Sabado
Bio: Coming from a family of musicians, I am the only one who is unable to play any musical instrument, hence my desperation to find some way to contribute something during our private performances at home. Thanks to computers and the internet, I have started exploring the new world of digital music. Join me in my quest at finding the best resources for home recording! Visit: http://ixlproductions.co.uk and http://musiciswhatyoumakeit.com
Please Share:
Share on Facebook
Share on Twitter
Share on Google+
Share on Pinterest
Share on Stumbleupon
Share via Email
Share on Reddit
Posted by Mark V on July 18, 2008. Category: Articles · Making Music
Did you enjoy this post?
Get Hip Hop Makers updates via email...
Join our weekly newsletter to stay updated on music news, free resources, interviews, and more. Your email will be kept private.