How Much Does It Cost To Make A Hit Song? Answer: $1,078,000
5 Comments
Getting a song on the pop charts takes big money. Def Jam started paying for Rihanna's recent single, "Man Down," more than 2 years ago. In March of 2010, the label held a writing camp in L.A. to create the songs for Rihanna's album, Loud. Take a listen.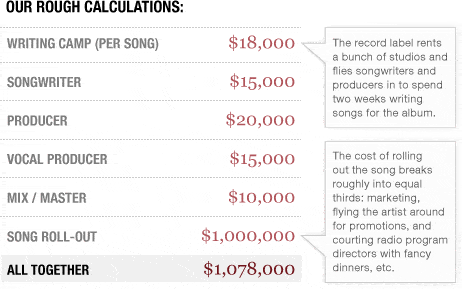 Facebook
Twitter
Posted by Mark V on August 6, 2012. Category: Articles · Music Making Tips
Get Our Best Content
Get music production tips, interviews, free samples, drums, and more. Unsubscribe at any time.