How Much Does It Cost To Make A Hit Song? Answer: $1,078,000
5 Comments
Getting a song on the pop charts takes big money. Def Jam started paying for Rihanna's recent single, "Man Down," more than 2 years ago. In March of 2010, the label held a writing camp in L.A. to create the songs for Rihanna's album, Loud. Take a listen.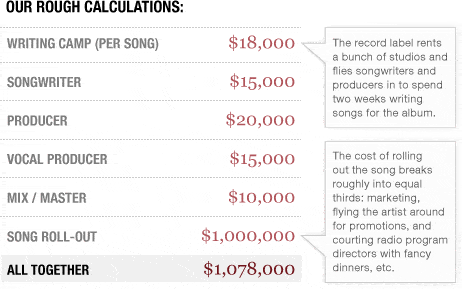 Please Share:
Share on Facebook
Share on Twitter
Share on Google+
Share on Pinterest
Share on Stumbleupon
Share via Email
Share on Reddit
Posted by Mark V on August 6, 2012. Category: Articles · Making Music
Did you enjoy this post?
Get Hip Hop Makers updates via email...
Join our weekly newsletter to stay updated on music news, free resources, interviews, and more. Your email will be kept private.