How to Accomplish Goals – 6 Tips for Success
6 Comments
Last August began planning a online website to help people organize their personal information. Almost a year later, I am still working on this project. With a possible launch coming in the next few months. I'm wondering will anyone care, and will it be a failure.
My Journey
I have spent countless hours of designing, coding, and researching for this project. I obsessed about this project day and night. I have filled multiple note books with sketches, notes, marketing plans, and more. I have been through 6 versions of the user interface, and am currently on number 7. I have added tons of wonderful features, and also removed tons of those features because they weren't realistic, and would take forever to get done.
I have tried to do the project all on my own. Got got overwhelmed a number of times, and I have given up on 3 different occasions. But continue to start working on it again, because I believe in it.
I have been told my project isn't going to work, people won't pay for it, and it doesn't make sense. This hasn't been motivating at all.
Also I have been dealing with this ups and downs of life in general, along with dealing with the death of my twin sister.
It's so easy to just want to give up.
Why care about my story?
You shouldn't to be honest! I don't care most of the time either. But I'm trying to share my hopes of improving my life. The way you should work hard and strive for your dreams no matter all the doubts you get from others, or even doubts you have in yourself.
If I fail at this project. I honestly don't know what I'm going to do next. Because I don't feel I'm destined to spend my whole life working for someone else. But I'm determined to try and possibly fail at it.
And it gets scarier the closer I get to a possible launch, because the thought of failure worries me. But I can't and wont give up.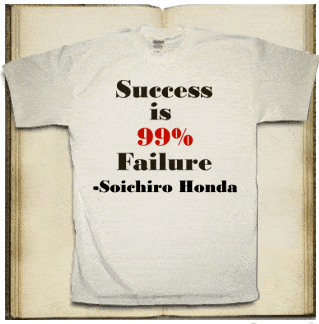 6 Tips on How to Accomplish Goals ( And learn from my mistakes )
1. Be realistic
It's ok to have big goals. But know it will take a lot of little steps to get there. Things will not happen overnight, but if you continue to work at them, everything will fall into place with time.
2. Start simple at first
Don't aim for the end result at the beginning. You can't aim for perfection without getting the basic stuff out the way. It will take a lot of learning, and trial and error.
My Mistakes – I wanted perfection from my project. So I have a huge list of dream features I wanted. So in return, anytime I spoke to a web programmer, they would get overwhelmed and not want to work on the project because it was too much going on. I was trying to copy the other features I saw on other websites. But even those other web sites started with the basics and then grew. Once again I was jumping for perfection without a solid foundation.
3. Share your goals with others
Input from others is always good to get different point of view. It can be inspiring, and even discouraging. Don't let it discourage you though. Hatters are everywhere, and not everyone needs to share your vision. But sharing your goals can help to keep you motivated, because people will hold you to your word, and want to know your progress.
4. Find/Hire Good Help
This is important. You can't be Superman and try to do everything yourself. Focus on what your good at. Trying to do it all will take you away from your craft. Learn some basics stuff of what you need, but by hiring someone will in the long run save yourself more time, and heartache. It takes money to make money. This is very true. Invest in what's important!
My Mistakes – For months I thought I could do my project on my own. Which meant learning a new programming language on top of trying to plan the site, which was so much information, and very overwhelming. It took me months before I realized this and hired someone to do the programming for me. I posted a ad on Craigslist. Got about 50 emails. Responded to the ones I could afford with a list of 10 questions. One programmer stood out to me. We met, and in a week he had working lay out for me.
5. Have a plan
Be realistic. Come up with a check list of what needs to be done, and deadlines to get things done. Do research. Study competitors. Learn what they do well, and what they suck at.
My Mistakes – I had a plan, but it wasn't realistic. And it was more of just scattered ideas. And that hurt me because my project wasn't really focused. And because of it, its almost a year now, and my project still isn't up running yet.
6. Don't give up
Life is hard. But only you can change it. You can't have success without failure.
That's it.
Great articles on goals:
Let me know your thoughts on my tips on to how to accomplish goals.
Please Share:
Share on Facebook
Share on Twitter
Share on Google+
Share on Pinterest
Share on Stumbleupon
Share via Email
Share on Reddit
Posted by Mark V on June 21, 2010. Category: Goals & Dreams
Did you enjoy this post?
Get Hip Hop Makers updates via email...
Join our weekly newsletter to stay updated on music news, free resources, interviews, and more. Your email will be kept private.