Download: araabMUZIK – For Professional Use Only
3 Comments
MPC drum machine expert and in-demand DJ and producer araabMUZIK has released his brand new instrumental album, For Professional Use Only.
The 20-track free project features previously-released singles "The Prince Is Coming" and "Never Have to Worry."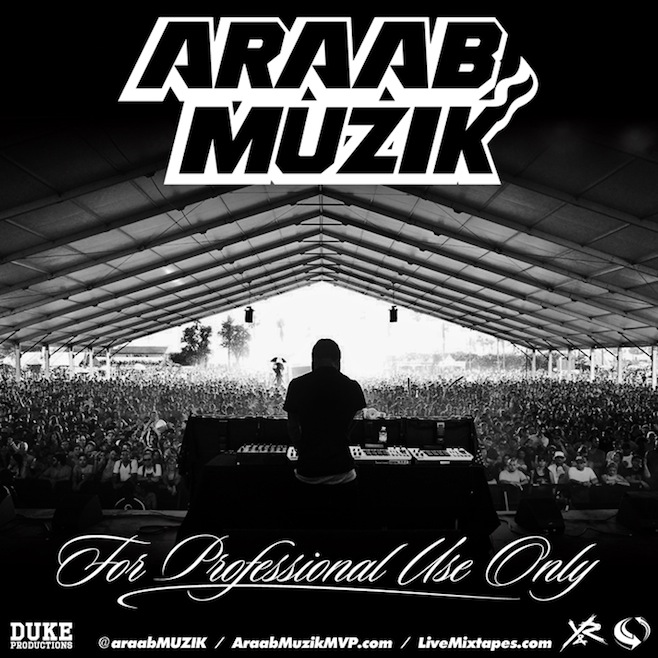 Tracklist
This For The Ones Who Care
The Prince Is Coming
Getting 2 The Point
Never Have To Worry
Hammer Dance
Turn Tha Tide
Runway Bass
I Can Show You
Beauty
Street Knock
G Riding
So Good
AraabStyles
Heaven
Y.N.R.E
SUCCUBI
D.R.U.G.S
World Is Lost
Astro Dust
Words Of A Chameleon
Stream
Facebook
Twitter
Posted by Mark V on February 27, 2013. Category: Free Music Downloads · Music Production News
Get Our Best Content
Get music production tips, interviews, free samples, drums, and more. Unsubscribe at any time.