Download: araabMUZIK – For Professional Use Only
3 Comments
MPC drum machine expert and in-demand DJ and producer araabMUZIK has released his brand new instrumental album, For Professional Use Only.
The 20-track free project features previously-released singles "The Prince Is Coming" and "Never Have to Worry."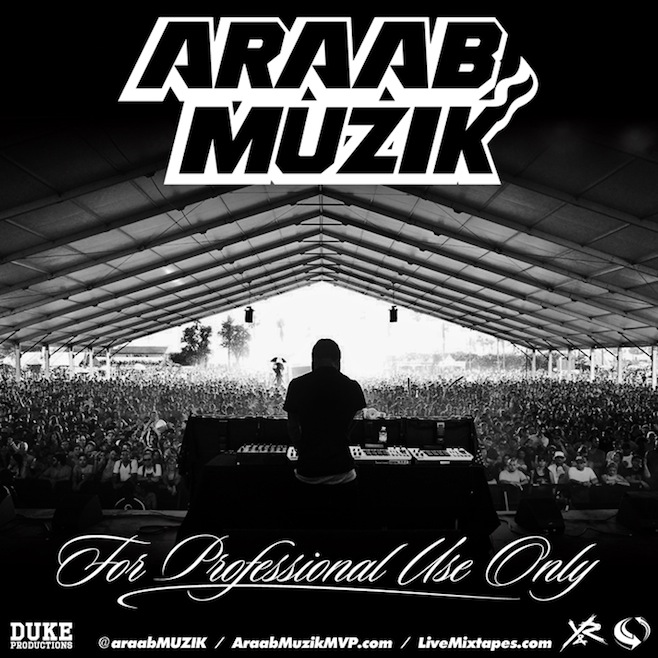 Tracklist
This For The Ones Who Care
The Prince Is Coming
Getting 2 The Point
Never Have To Worry
Hammer Dance
Turn Tha Tide
Runway Bass
I Can Show You
Beauty
Street Knock
G Riding
So Good
AraabStyles
Heaven
Y.N.R.E
SUCCUBI
D.R.U.G.S
World Is Lost
Astro Dust
Words Of A Chameleon
Stream
Please Share:
Share on Facebook
Share on Twitter
Share on Google+
Share on Pinterest
Share on Stumbleupon
Share via Email
Share on Reddit
Posted by Mark V on February 27, 2013. Category: Free Music · General
Did you enjoy this post?
Get Hip Hop Makers updates via email...
Join our weekly newsletter to stay updated on music news, free resources, interviews, and more. Your email will be kept private.