A lot of people would like to have their own web site, but don't really know what they need to get started. Here is a brief overview of 3 things you need to have your own website. If you don't know why a website is a must, check out 5 Reasons Why You Need a Website.

Listen to this article:

What You Need to Launch a Website
#1. Domain Name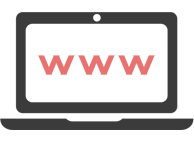 A domain name is the web address of where your website will be found. Example: www.your-name.com
.com is the most popular. The next most common addresses are .net and .org.
Domains names are very cheap. They can be registered for around $9.99 each year.
I register multiple domain names with from Godaddy. I prefer to keep domains separate from my web host.
#2. Website Host

A website host is where your website files are stored on online 24 hours a day to be accessed all over the world.
I use a company called DreamHost to host multiple websites.
Many website host are the very similar. What you should pay attention to is storage space, bandwidth, and features that allow you to auto-install free software like WordPress ( Blogging Software ). Also make sure they offer a money back guarantee in case you don't like the services.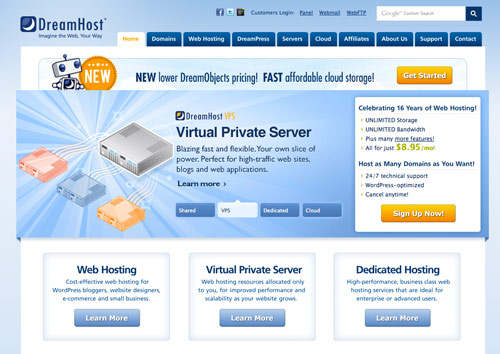 DreamHost Features:
Free Domain Name
Unlimited storage
Unlimited bandwidth
Easy WordPress install
Host multiple websites
24/7 technical support
97-day money back guarantee
Cancel anytime
#3. Website Design

If you don't have time to learn how to design and build a site from scratch, you can always use a template.  WordPress is a great content management platform to run your website on top of.
Please note: WordPress.com and WordPress.org are different.  WordPress.com is a blogging hosting service. The problem with using the WordPress.com service is that you are limited to only the specific WordPress  plugins and themes that they have approved.
WordPress.org is their free blogging software that you can install on your web server.
With the free WordPress software you can install any themes and plugins you like, and modify your themes code to customize your website.
The Hip Hop Makers website is a WordPress blog, running on DreamHost.
So the WordPress.org blog software is more flexible.
Video: How to Install WordPress on DreamHost in 3 Minutes
Conclusion
To get an entire functioning site up, it will take some work. You can always hire someone to do the work, which can get pricey. I recommend learning yourself. It allows you to be more independent so that you can edit the site as often as you need, avoiding additional costs.
In the beginning, the best way for your site to be its best is to research your competitors and learn what they are doing right and wrong. The more research you do the better it can help you build a website that meets your needs.
In the meantime, I recommend you look into getting a domain name and website host to set up your web presence.
Posted by Mark V on August 19, 2008. Category: How to Promote Beats
Get the Best From Our Blog
Music production tips, interviews, free samples.
Get music production tips, interviews, free samples, drums, and more. Unsubscribe at any time.