Free VST Plugins Websites ( 3,000 Free VST Plugins )
35 Comments
Here are 10+ websites where you can get tons of free VST plugins. It may take some time to pick, download, and test, but the free sounds are worth the effort.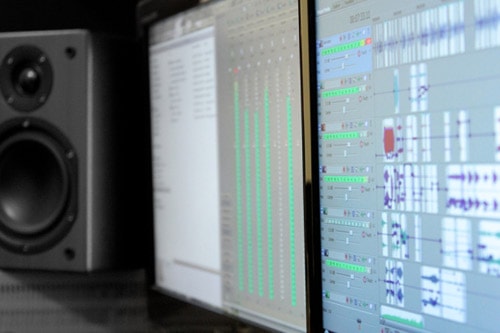 Free VST Plugin Websites
Here are tutorials on How to Install VST Plugins on Windows, Mac, or FL Studio.
---
What are VST Plugins?
Virtual Studio Technology (VST) are virtual instruments that add additional sounds to popular music production software like FL Studio, Pro Tools, Ableton Live, ACID Pro, Reaper, Steinberg Cubase, and more.
---
VST hosts
A VST host is a software application or hardware device that VST plugins run under. The host application presents the plugin UIs and routes digital audio and MIDI to and from the plugins.
---
Check out these free VST plugins post:
P.S. If you want access to more free VST plugins, free samples, drums, and our best free content sign up for our newsletter.
Suggested Tools & Resources
Beat Selling Website Template – The Music Maker template offer 20+ tools to help you sell beats, products, and promote your music brand.
How to Create a Website – If you make music, sell products, offer a service, or have a brand you want to promote, having a website is a must.
Recommended Tools – Check out our favorite websites and online tools we use.
Posted by Mark V on June 5, 2008. Category: Free VST Plugins · Music Production Resources
Get the best from our blog.
Music production tips, interviews, free samples.
Get music production tips, interviews, free samples, drums, and more. Unsubscribe at any time.